To celebrate memorial day, the ZAGG online electronics store is holding a huge sale on Apple accessories. This includes iPad and iPad mini keyboards at 20% off, and 50% off of cases, audio products and battery chargers. The site-wide sale will last for two days starting this Memorial day, Monday, May 27th and Tuesday, May 28th.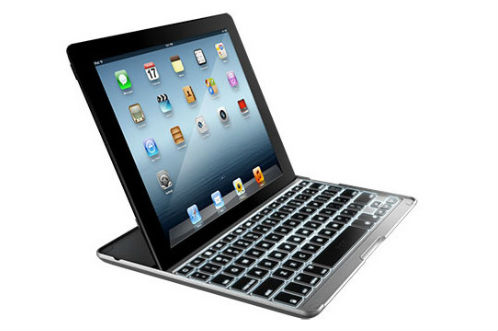 The sale also includes the ZAGG invisibleSHIELD screen protector, which is available for the iPad 3/4, the iPad mini, and several of the more recent iPhone generations. The invisbleSHIELD is a high grade screen protector, made from a very durable military film originally produced with the intention of protecting helicopter blades from high-speed damage. If you are rough with your Apple devices or just want that extra security, the popular ZAGG fim can be purchased at 50% off during the sale.
Many iPhone and iPad cases are also available, in a wide array of styles and colors. From the iFrogz brand, there is the fashionable Merge case for the iPad 3 & 4 or for the iPad Mini. For the iPad Mini, there are several other cases available, including the sturdy iFrogz Breeze case in a variety of colors. And if you are still using an iPad 2, there are a couple of options available for you as well.
If you are in the market to spruce up your iPad Mini, you may also want to consider taking a look at the ZAGGkeys MINI 9 as well. This compact keyboard for the Mini connects via Bluetooth and includes a built in stand. The MINI 9 also has a series of special shortcut keys specifically for the iPad Mini, making it even easier to use in tandem with the device. Its durable exterior will also provide your tablet with extra protection. During this Memorial Day sale, the keyboard is available at a low $45, half off of the regular price.
In addition to all the Apple products they are currently offering, ZAGG also carries plenty of accessories for HTC, BlackBerry, and Samsung smartphones and tablets. Visit the ZAGG Memorial Day page to see all the products and deals available.