There are a million three-in-one iPad cases on the market, but if you're looking for a case / keyboard combo for your new iPad, Zagg is offering 20% off its ZAGGfolio portable cover.
The ZAGGfolio all in one iPad companion comes in multiple colors and features a durable microfiber lining, a built-in stand and a built-in rechargeable battery. Its thin form factor and removable keyboard also transforms your iPad into easy to carry mobile laptop.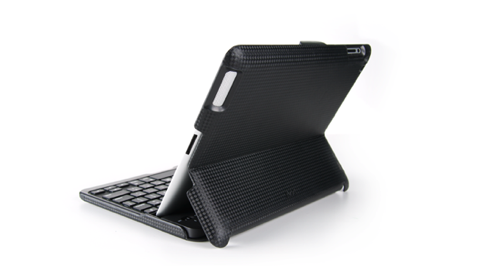 The cover features convenient access slots for all the iPad's ports and buttons, and the removable keyboard with stand alone iPad dock is Bluetooth compatible. The ZAGGfolio case is available for the second, third or fourth generation iPad, and comes in Metallic Blue, Black Carbon Fiber, Metallic Red, Smart Pink, Smart Orange, White Carbon Fiber or three leather variants.
You can now nab your own $100 ZAGGfolio iPad case for only $79.99 from Zagg.com
Zagg is a trusted name in Apple accessories, most known for the popular iPhone cover the invisibleSHIELD.