UPDATE (8/21/2010): You can now view our first look at modulR including a brief overview of the system, and lots of photos.
ModulR's motto is "go anywhere, do anything" for a reason. The modulR iPad Case doesn't only protect the iPad, it actually creates new uses for the device with a system of interlocking parts. The four little feet on the back of the iPad case lock into one of four different accessories made by modulR. Although pricing has not been announced, the product is slated for launch in Summer 2010.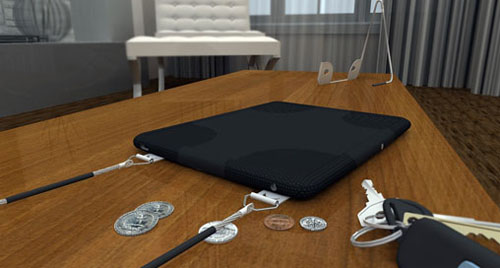 The modulR Case itself can completely envelope the iPad while in storage or transit by using the matching ScreenSaveR over the iPad glass. Carry the iPad like any other bag with the Shoulder Strap. It clips onto two of the connection points on the modulR Case and will come in different styles.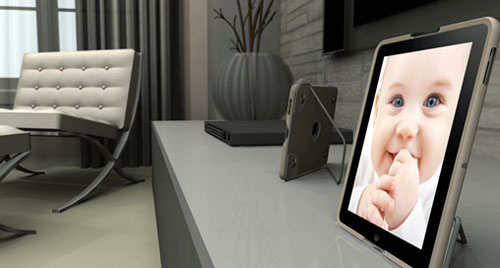 The case has a no-slip grip and will protect the iPad from dings and dents. Take the ScreenSaveR and Shoulder Strap off and snap on the KickStand to display photos or watch a movie.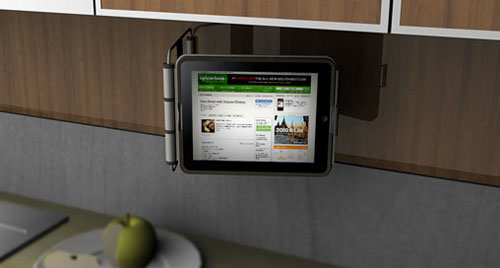 Swivel the iPad around to get a better look while it's mounted on the wall. The modulR WallMount securely holds the iPad in place and will even have a "secure dorm lock" in Fall 2010.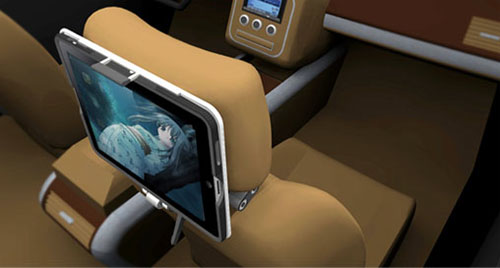 Entertain people in the back seat of your vehicle with the adjustable Car Mount. This modulR accessory mounts to the headrest and will pivot into different viewing positions.