Sharing photos with your iPad has become a lot easier in iOS 8. You tap a picture, tap the share button and a whole interface of options pops up. You can customize this interface a bit to suit your needs better. If, for example, you never post photos on Twitter, why keep it as an option? It only serves to clutter the screen, so you might as well remove it.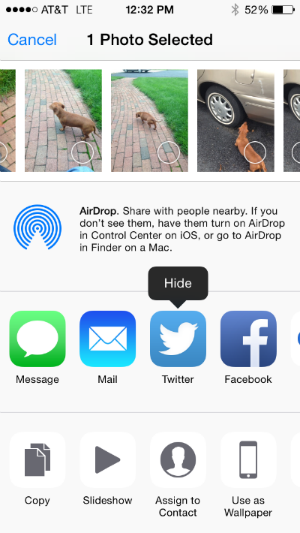 To remove a sharing option, simply tap and hold the icon until a "Hide" button appears. Tap hide and it's gone. You can also change the order of the sharing options by tapping and holding one, then dragging it to a new position.
If you want to see more options or bring back one that you've hidden, scroll all the way to the right to the "More" option. Tap on that and you'll see a menu of what's available.