iOS 7 users can access Control Center from any screen on their device by swiping up from the bottom of their display. This includes the Lock screen, Home screen and even while using games or apps. You can disable access to Control Center from the Lock screen by following the instructions below: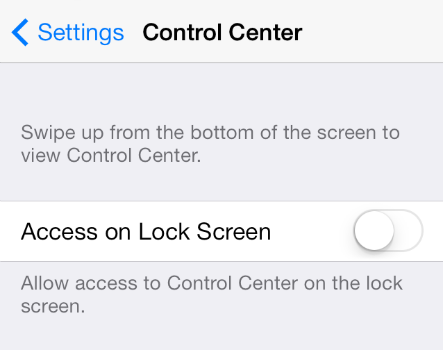 1. Open your Settings app from the Home screen
2. Tap the Control Center tab
3. Tap the "Access on Lock Screen" slider so it turns white
You can also use the "Access Within Apps" slider on the same page to disable Control Center while using games or apps.