Gift cards and promo codes allow you to download free music, apps or books from iTunes, the App Store or iBook Store. If you receive a gift card or promo code you can redeem it by following these steps:
1. Open the iTunes, App Store or iBooks app
2. Tap "Featured" at the bottom of the page
3. Scroll all the way down until you see the "Redeem" and "Send Gift" buttons.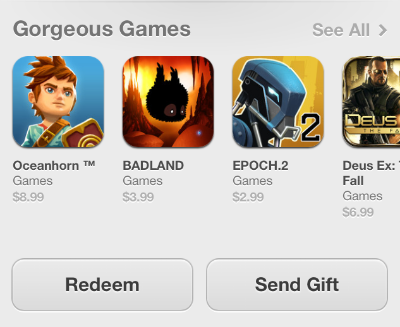 4. Tap "Redeem"
5. Enter your gift card or promo code and tap the "Redeem" button at the top of the page
6. Enter your password to start your download