Pandora version 5.1 added the option to use the app as an alarm clock. The Alarm Clock feature is located in the settings section of any individual radio station. You can enable and set the Pandora Alarm Clock by following these instructions: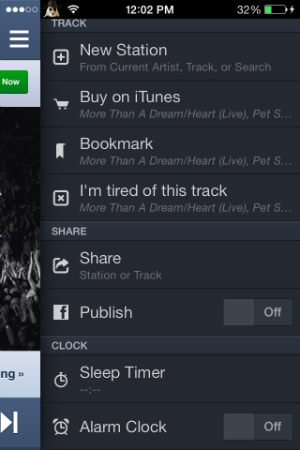 1. Open the radio station you want to use as your alarm.
2. Tap the three bars on the top right-hand side of the display.
3. Scroll down until you see the Alarm Clock tab and tap on the text. From here you can set the time, change the station, snooze length and adjust the volume.
4. Tap "Done" and then tap the on/off slider to the "ON" position to set the alarm.