Google has released a kids friendly app for viewing videos on YouTube. The app not only features an easier to use child-friendly design, but it also allows parents to control the amount of time a child can spend on the app. Here's how to set a timer on the YouTube Kids app: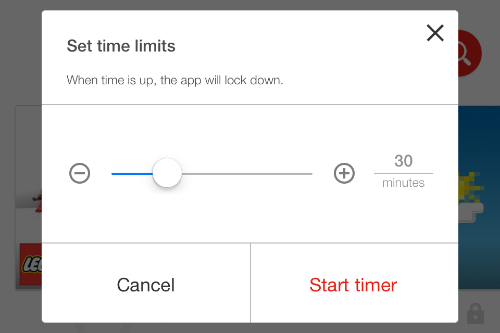 1. Tap the lock icon on the bottom right hand of your display.
2. Type in the number sequence on the "Grown-Ups Only" screen.
3. Tap the Timer icon / option.
4. Slide the cursor to set the time from 1 to 120 minutes.
5. Tap the Start timer button.
The app will automatically lock down when the time is up letting your child know it is time to stop watching videos and to do something else.
The YouTube Kids app is available for free on the App Store. It supports all devices running iOS 7.0 or later.