YouTube Kids allows parents to control how long and what their children watch in a variety of ways. Here's how to disable the search in the YouTube Kids app for the iPad and iPhone: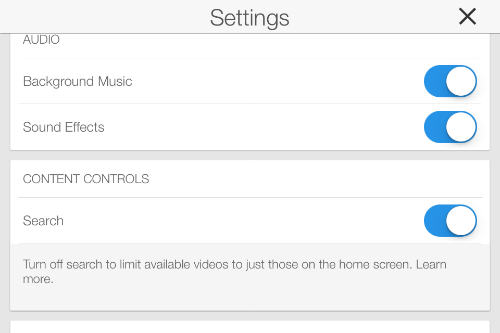 1. Tap the lock icon on the bottom right hand of your display.
2. Enter the numbers shown on the "Grown-Ups Only" screen.
3. Tap Settings.
4. Tap the Search slide under "Content Controls" so it is OFF / White.
This will limit children to the pre-selected videos on the home page of the app. The videos are from kid friendly channels such as Sesame Street and Jim Henson Family TV.