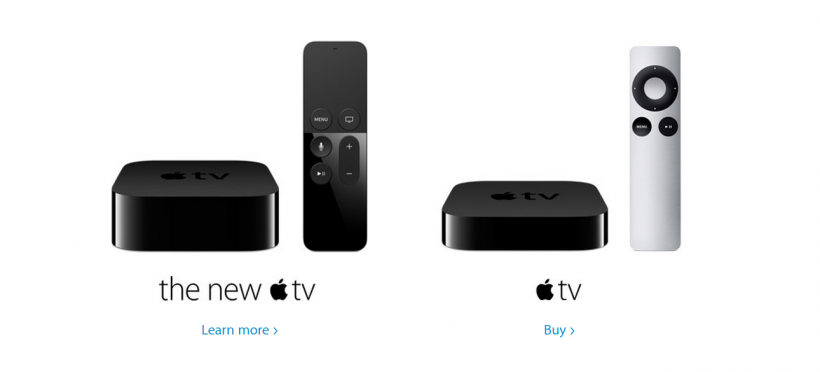 Apple announced the fourth-generation Apple TV on September 9, 2015. The Apple TV 4 is a significant upgrade from the third-generation and includes many new features not found on its predecessor. For starters the fourth-generation is pricier starting at $149 for the 32GB model, and $199 for the 64GB model. The third-generation TV, which is still available for purchase, is only $69. Here's a few of the new features found on the Apple TV 4 that are not available on the Apple TV 3.
The fourth-generation Apple TV ships with Apple's voice assistant Siri for searching content across all apps that support the universal search option, it also includes its own App Store for installing third-party apps and games, and it supports third-party controllers.
The Apple TV 4 remote has also been redesigned with a "glass touch surface," dual microphones for Siri, an accelerometer and gyroscope for motion controls, Bluetooth 4.0 and a Lightning connector for charging. It also features new Home and Menu buttons, and a dedicated button for activating Siri.
Other differences include height, Apple TV 4 is 1.4 inches (35 mm) tall compared to 0.9 inch (23 mm), Apple TV 4 ships with Dolby Digital 7.1 and it is powered by Apple's A8 chip. The Apple TV 3 features Dolby Digital 5.1 and it is equipped with Apple's A5 chip. Both set top boxes have a video output of 1080p.
The biggest difference is the ability to download third-party apps and video games. This makes the Apple TV 4 significantly better than the Apple TV 3, since before Apple TV users were stuck using only stock apps added by Apple.