Hearthstone: Heroes of Warcraft is a collectible card game released by Blizzard Entertainment for Windows, OS X and the iPad. Blizzard is also planning to release iPhone and Android versions of the game mid-2015.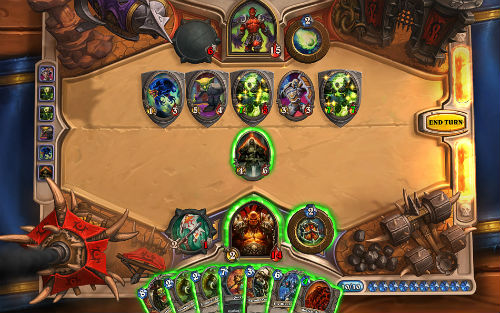 Hearthstone is free to play with in-app purchases available for additional card packs starting at $1.99. A player's cards are linked to their Battle.net account so they can easily switch between the iPad and browser version of the game. Blizzard also releases "adventures" that players can pay to unlock for real world money or in-game gold. These adventures are normally only available for a limited time and allow players to unlock new collectible cards.
Blizzard claims that both beginners and experienced pros will enjoy Hearthstone. The game offers a Practice mode for users to learn the basics and test new decks. Players can also participate in 1-on-1 battles with other players of similar skill, compete in the pay-to-play Arena mode and complete single-player adventures.
The iPad version of the game is available for free on the Apple App Store.