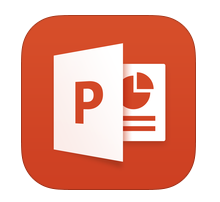 Microsoft has updated its iOS PowerPoint app with Apple Watch Support. The slide show app was updated to version 1.8 on Tuesday. The update adds the ability to remotely begin and control slide shows on your iPhone from your Apple Watch, and monitor elapsed time, the current slide number and total number of slides using the Glance feature.
PowerPoint is the only app in Microsoft's suite of Office apps to receive Apple Watch features. Word and Excel both received minor updates and bug fixes on Tuesday.
The PowerPoint app for iOS is available for free on the Apple App Store. It supports all devices running iOS 7.1 or later. All three Microsoft Office apps require an Office 365 subscription to unlock all the available features like editing and creating documents.
An Office 365 Personal subscription allows users to utilize the advance features of any Office app on one Mac or Windows PC, one tablet and one phone for $6.99 a month, and an Office Home account allows up to 5 devices for $9.99 a month. The first month is free for both a Personal and Home account. You can buy a subscription through any of the Office apps or at microsoftstore.com.