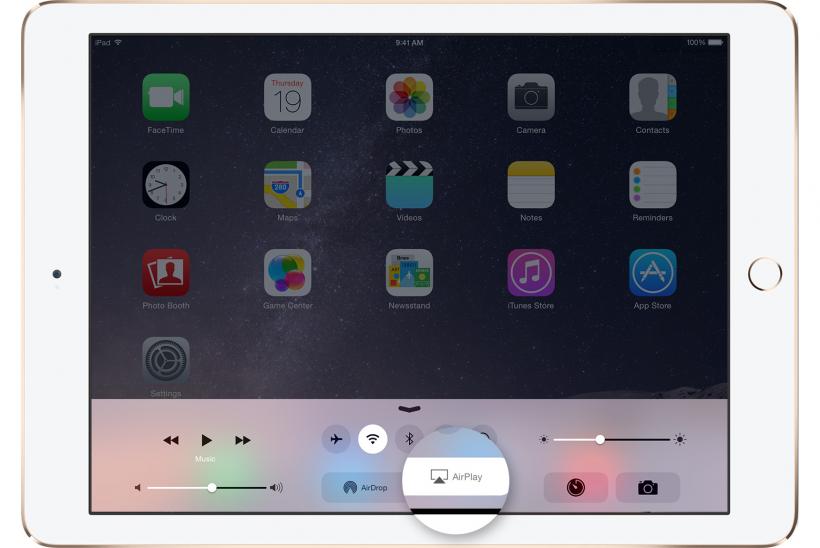 AirPlay allows you to stream all kinds of content from your iPad or iPhone to your HDTV, Apple TV (2nd and 3rd generation) and some speakers. You can access AirPlay from your Control Center on any iOS devices running iOS 7.0 or later. To access Control Center just swipe up from the Home screen on your device.
AirPlay will only appear in your Control Center when your iPad or iPhone is connected to the same Wi-Fi network as another AirPlay-enabled device. To connect it to another device just tap the AirPlay icon in Control Center then tap the name of the device you want to stream content to. Each device should have an icon identifying what type of device it is (E.g. a little TV icon should appear next to HDTV).
To disable AirPlay, open the AirPlay menu again and tap the device with a check next to it so it disappears.