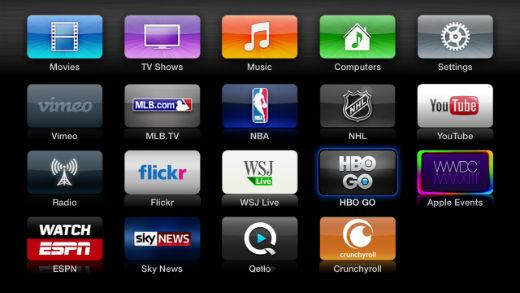 The 3rd generation Apple TV comes with about 60 pre-installed apps and Apple regularly adds new ones via software updates. Some of these apps are free, like TED; some require a cable or satellite provider subscription, like Disney or Showtime Anytime; some require a stand alone subscription, like HBO Now, Netflix or MLB.tv. And, of course, it's free to stream whatever is on your iPad to your Apple TV.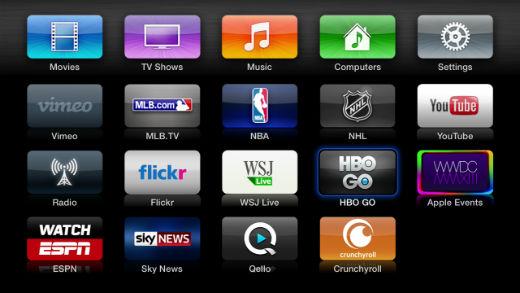 The 4th generation Apple TV will have its own app store and you will be able to install third party apps developed through an Apple TV SDK (software development kit). In addition, HomeKit is expected to live on the Apple TV 4, so its apps will also be available.
You can see a full updated list of apps here.