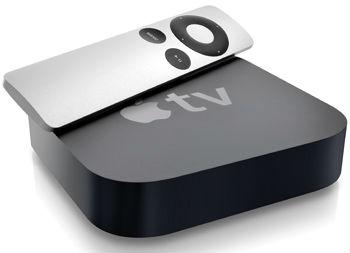 The Apple TV remote does not have a power button, nor does the box itself, so it isn't readily apparent how to turn it off. There are three ways to do it:
1. The quickest way to power down your Apple TV is to hold down the Play/Pause button for about three seconds while you are on the main menu screen (the screen where all the apps are visible). If you have navigated away from the main screen, you can return to it quickly by holding down the Menu button for a few seconds. If you are on an older OS, use the Select button (center of the circle) instead of the Play/Pause button to turn it off.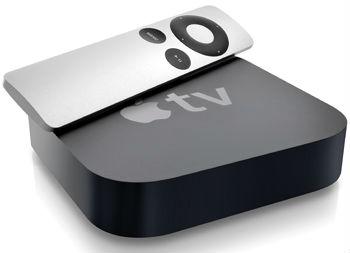 2. You can also turn it off by going to the Settings menu and selecting Sleep Now.
3. The Apple TV will go to sleep automatically after an hour of non-use. You can change this by going to Settings -> General -> Sleep After and choosing between Never, 15 minutes, 30 minutes, 1 hour, 5 hours or 10 hours.
You can wake it up with any button on the controller.