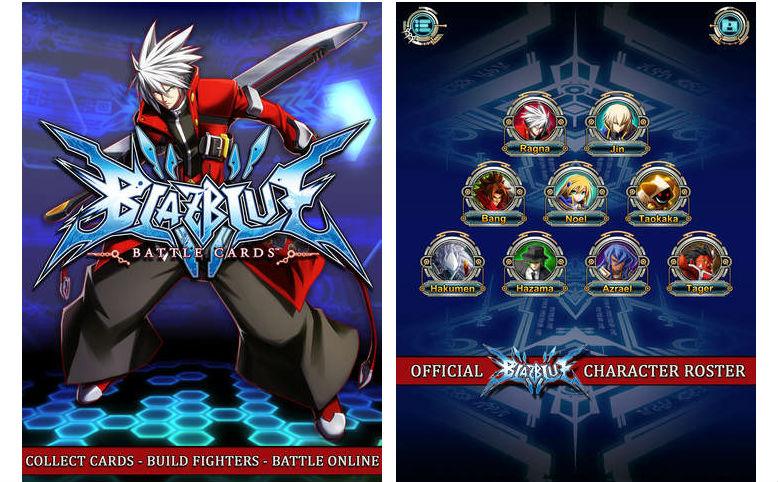 It is staring to seem like every developer is trying to clone the success of Hearthstone which is causing an explosion of collectible card games to be released to the App Store. It is reminiscent of the days when Magic: The Gathering became popular and every intellectual property got its own CCG release. There were Star Wars card games, Monty Python card games, Austin Power card games and the list goes on and on. If you're a CCG fanatic this is good news, but lets keep our fingers crossed that an incoming wave of subpar, free-to-play CCG games isn't on its way.
I'm not sure what category BlazBlue: Battle Cards fits into, but there has been a bit of a buzz about the game on the Touch Arcade forums. It is hard to tell if the game is any good since it just released today and there are zero customer reviews on the App Store. One positive note is that "all game content can be enjoyed without paying money," according to Metaversal Studios.
BlazBlue: Battle Cards is a card battler / fighting game hybrid where players can customize 9 different characters by collecting fighting move cards to create deadly combos. Each character comes with their own fighting style, special defenses, fighting moves and weapons. Additional weapons, counter attacks and defenses can be added by unlocking up to 200 different cards. The game also features real-time online fighting, original artwork, voice overs and music.
Here is the pre-launch trailer:
BlazBlue: Battle Cards is available now for free on the App Store. It supports all iPad models, except the original, running iOS 6.0 or later. It also requires and internet connection to play.