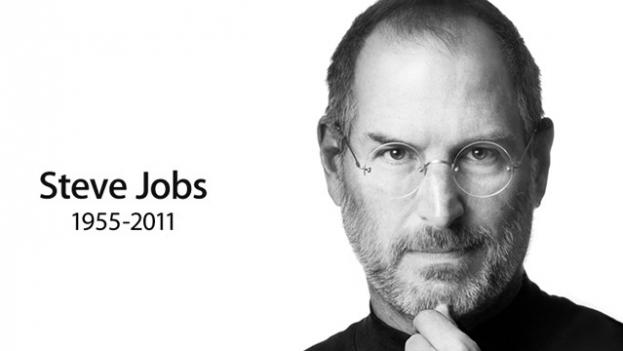 There have been a few movies made about the famous Apple CEO Steve Jobs. Most of them have come after his death in 2011. Here's a list of all the films in chronological order:
Pirates of Silicon Valley (1999, Made-for-TV)
- IMDB
- Wikipedia
- Rotten Tomatoes
- Noah Wyle as Steve Jobs
- Joey Slotnick as Steve Wozniak
- Anthony Michael Hall as Bill Gates
- Jeffrey Nordling as Mike Markkula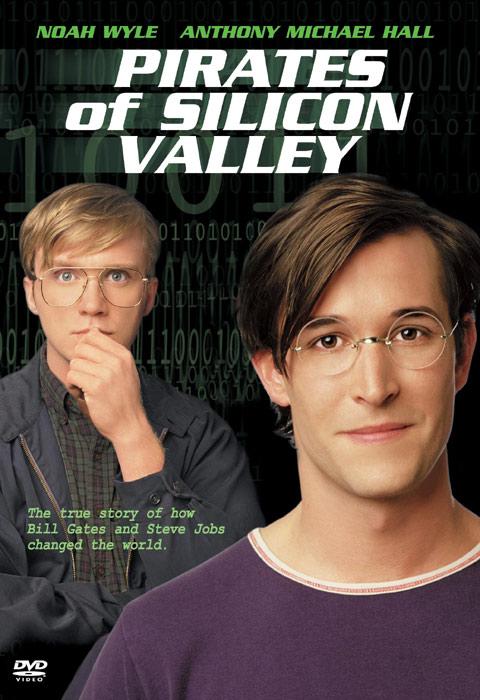 "This tech-world biopic traces the fortunes of personal-computer companies Apple and Microsoft from their obscure dorm-room and backyard origins to their very public battle for corporate supremacy. Writer/director Martyn Burke follows the parallel lives of Microsoft founder Bill Gates (Anthony Michael Hall) and Apple co-founders Steve Jobs (Noah Wyle) and Steve Wozniak (Joey Slotnick) -- the former a crafty Harvard dropout, the latter a pair of hippies with jobs at Hewlett-Packard and a yen to sell miniature versions of corporate mainframes to small businesses and at-home enthusiasts."
Trailer:
Buy Pirates of Silicon Valley on DVD
Jobs (2013)
- IMDB
- Wikipedia
- Rotten Tomatoes
- Box Office Mojo
- Ashton Kutcher as Steve Jobs
- Josh Gad as Steve Wozniak
- Dermot Mulroney as Mike Markkula
Trailer: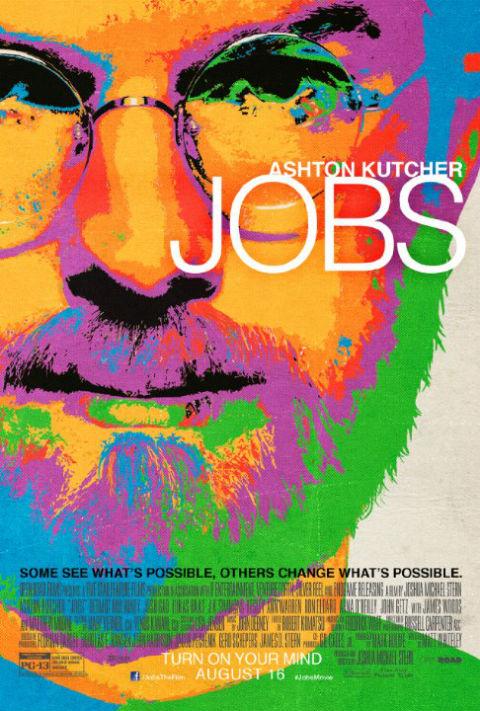 "College dropout Steve Jobs (Ashton Kutcher), together with his friend, technical whiz-kid Steve Wozniak (Josh Gad), sparks a revolution in home computers with the invention of the Apple 1 in 1976. Built in the garage of Jobs' parents, the device -- and the subsequent formation of Apple Inc. -- have changed the world for all time. Though he is viewed as a visionary, Jobs' tenure as Apple's leader is a rocky one, leading to his eventual ouster from the company he co-founded."
iSteve (2013, Parody)
- IMDB
- Wikipedia
- Rotten Tomatoes
- Justin Long as Steve Jobs
- Jorge Garcia as Steve Wozniak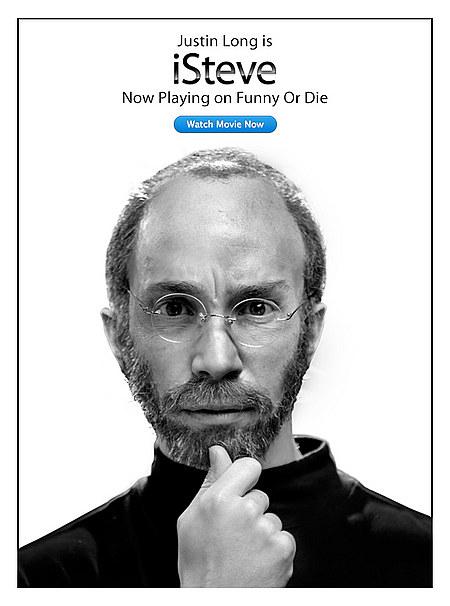 "A comedic examination of Steve Jobs' life."
Steve Jobs (2015)
- IMDB
- Wikipedia
- Rotten Tomatoes
- Box Office Mojo
- Michael Fassbender as Steve Jobs
- Seth Rogen as Steve Wozniak
- Kate Winslet as Joanna Hoffman
"Set backstage at three iconic product launches and ending in 1998 with the unveiling of the iMac, Steve Jobs takes us behind the scenes of the digital revolution to paint an intimate portrait of the brilliant man at its epicenter."
"Michael Fassbender plays Steve Jobs, the pioneering founder of Apple, with Academy Award®-winning actress Kate Winslet starring as Joanna Hoffman, former marketing chief of Macintosh. Steve Wozniak, who co-founded Apple, is played by Seth Rogen, and Jeff Daniels stars as former Apple CEO John Sculley. The film also stars Katherine Waterston as Chrisann Brennan, Jobs' ex-girlfriend, and Michael Stuhlbarg as Andy Hertzfeld, one of the original members of the Apple Macintosh development team."
Trailer:
Additional Steve Jobs Documentaries:
*Steve Jobs was also parodied in Cloudy with a Chance of Meatballs 2 as the main antagonist, Chester V.