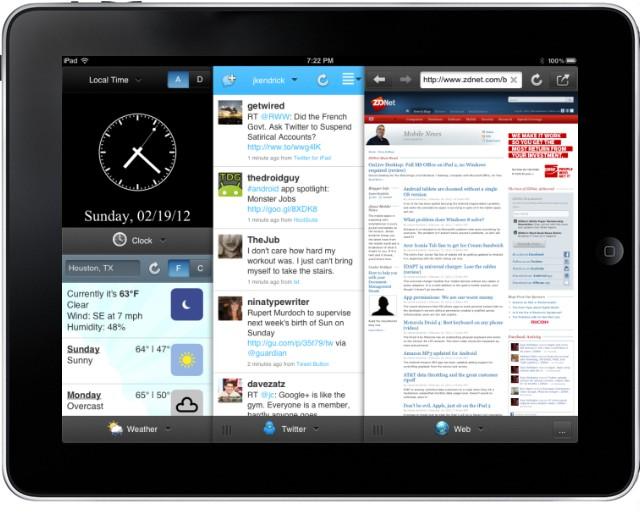 It's no secret that iPad sales have been on a decline and overall tablet sales are down 20 percent in Q1 compared to the same quarter in 2014. However, Apple CEO Tim Cook believes sales will start to see growth again thanks to upcoming products in the iPad pipeline. While many believe Cook is referring to the rumored 12-inch iPad Pro, 9to5Mac has learned that Apple is also working on significant software and hardware updates that could make customers more interested the iPad once again.
Apple is allegedly developing two highly requested features for the iPad, plus two new 12-inch models. The company is currently working on "a dual-app viewing mode, 12-inch iPads codenamed 'J98' and 'J99,' as well as support for multi-user logins," according to 9to5Mac,
Side-by-side app multitasking on the iPad is not a new concept. Developer Steven Troughton-Smith discovered code for multitasking functionality hiding in iOS 8, and Apple was expected to announce it at its WWDC keynote in 2014, but it was decided that the new feature wasn't ready for public consumption and it was eventually was shelved. According to "sources briefed on the plans," Apple will finally launch a dual-app viewing mode with the release of iOS 9.0 later this year.
The second big feature rumored to be coming to the iPad is multiple user support. This would allow families, classrooms and businesses to share an iPad while giving individual users access to their own apps, documents and other content using their Apple ID. The new feature was rumored to make its debut at this year's Worldwide Developers Conference on June 8-12 in San Francisco, California, but Apple has decided to delay the announcement until it is more polished.