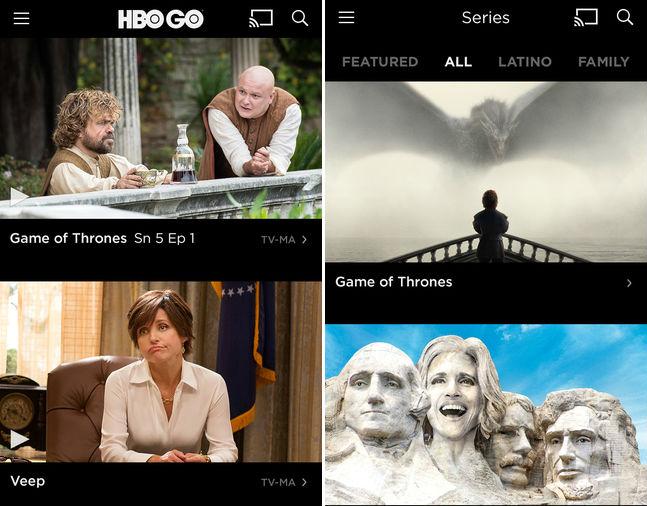 The HBO GO app for iOS devices has been upgraded to version 3.0.1. The update fixes a bug that was affecting "video playback through BlueTooth audio," and adds support for HDMI output. This means iPad owners with a Lightning to HDMI adapter
will now be able to connect their device directly to their TV for lag-free video.
The HBO GO app is available for free on the Apple App Store. The app requires a cable or satellite subscription for users to access its on-demand content. It supports all devices running iOS 7.0 or later.
iPad owners without a cable or satellite subscription can subscribe to HBO's new standalone streaming service HBO NOW for $15 per month. The service allows users to view all HBO content on any current Apple devices without having to pay for expensive cable bundles.
HBO has been sending a satisfaction survey to customers who did not renew their HBO NOW subscription after their free one-month trial had expired. According to the website Cut Cable Today, customers who said they did not renew due to price were asked if they would consider staying if they were offered another deal. The survey then offered four options including a three-month subscription for $29.99, a six-month subscription for $59.99 or a year subscription fro $99.99. All the deals come to $10 per month, which is $5 less than the current subscription model.
Don't get confused, these subscription options are not currently available. They were only part of a survey asking what customers would do if they had these choices available, but it does show HBO is considering other payment options for HBO NOW.