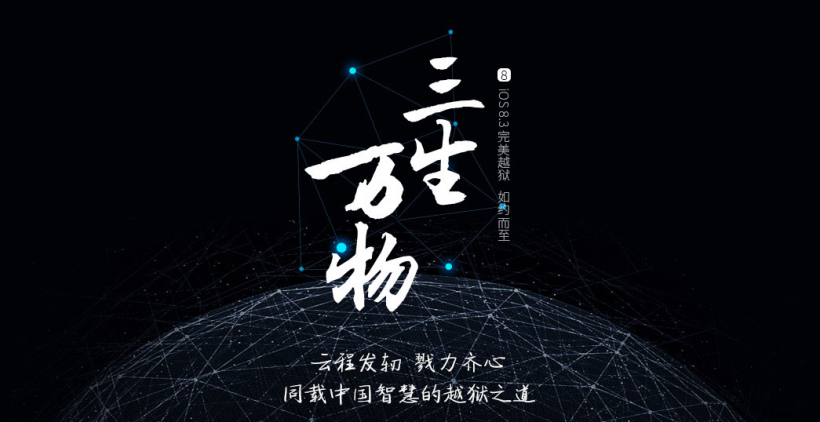 The TaiG team today released version 2.0.0 of the TaiG Jailbreak Tool for iOS 8.3. At the time of this post the Cydia Substrate has not been updated to support iOS 8.3, so you may want to wait until Jay Freeman (@saurik) announces that Cydia is ready to go before you jailbreak your device. The tool is also only available on Windows at this time, however, it is safe to assume that an OS X release is close behind.
Some users are reporting that jailbreak tool is getting stuck while installing to their device. To avoid this problem you should downgrade your version of iTunes to 12.1.0.71. Here's how:
Download iTunes version 12.1 (released 1/27/15) from IPSW Downloads under Release History.
Uninstall your current version of iTunes using the Windows Control Panel -> Uninstall Program.
When this process is complete, install iTunes 12.1 by running the version of itunessetup.exe you just downloaded from IPSW Downloads.
Once your iTunes is ready you can begin the jailbreaking process. Remember to backup your device using iTunes or iCloud before jailbreaking any iOS device.
You will also want to make sure your device is running iOS 8.3. You can do this by navigating to Settings -> General -> About -> Version. Upgrade if your device is not running iOS 8.3.
How to jailbreak your iPad (or iPhone) running iOS 8.3
1. Download the TaiG Jailbreak Tool version 2.0.0 from the TaiG wesbite.
2. Navigate to Settings -> Passcode, then disable Passcode Lock (You will have to enter your passcode twice).
3. Navigate to Settings -> iCloud -> Find My iPhone, then disable Find My iPhone
4. Connect your iOS device to the computer via USB cable. Unlock the device and tap "Trust" if the "Do you trust this computer" pop up box appears.
5. Unzip and run the TaiG jailbreak downloaded in step 4. Click "Yes" if prompted by User Account Control.
8. TaiG will detect your iOS device. Make sure the 3K assistant box is unchecked and click Start.
9. When complete, tap the Cydia icon to launch the jailbreak app store. Cydia will configure the filesystem.
10. Reopen Cydia when complete, and tap Changes -> Update to install available updates.
iOS 8.3 is now jailbroken. You will be able to download and install apps and tweaks from Cydia as soon as it is updated.