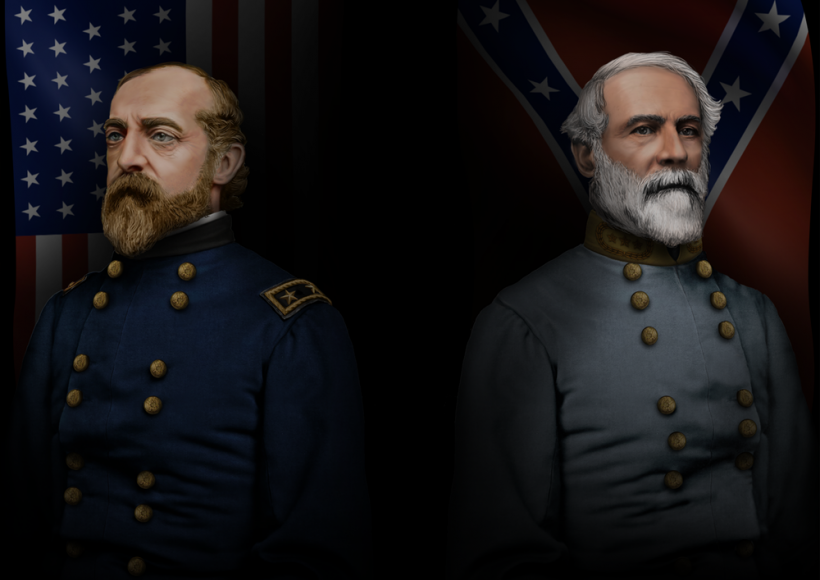 Apple has begun removing apps that use the Confederate flag from the App Store, but unlike Amazon and Walmart, who are being applauded for banning Confederate flag products, some people think the iPhone-maker has gone too far. Apple claims that its has only "removed apps from the App Store that use the Confederate flag in offensive or mean-spirited ways," which is in violation of the App Store guidelines, but historically accurate games such as Ultimate General: Gettysburg have also been pulled. The banning of all apps that use the Confederate flag from the App Store has sparked a lively debate on mobile gaming websites and forums, such as Touch Arcade, who was first to notice Civil War strategy games were being yanked from the App Store.
Several game studios have released statements about their games being removed from the App Store. Game Labs said it would not amend Ultimate General: Gettysburg and the game will no longer be available for iOS devices, and HexWar Games said they will change the Confederate flag in their strategy titles to the 1861 version of the flag.
Perhaps Apple will change its mind and begin to allow historically accurate games and apps to use the flag again in the future, but until then this is a smack in the face to strategy fans who enjoyed playing Civil War sims on their iPads. Most of the titles removed from the App Store are also available on Steam.
Here are this week's noteworthy iPad releases for 06/21/15 to 06/27/15. Don't forget to check out our App Store recap every Saturday for all the weekly releases, jailbreak tweaks, App Store news and important app updates.
League of Light: Wicked Harvest HD ($2.99)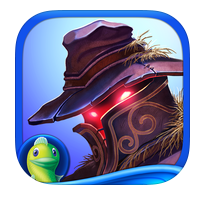 "Children have been going missing in the town of Blake's Mountain in the days leading to the fabled Red Moon. The League of Light needs your help solving this strange and spooky case!"
******* KEY FEATURES *******
• UNRAVEL THE SECRETS OF BLAKE'S MOUNTAIN
Follow the trails, uncover secrets and clues from hidden object scenes, and solve various mini-games and puzzles on your quest to bring back the lost children!
• DISCOVER THE LEGEND OF THE RED MOON
No one really knows what will happen on the night of the Red Moon, but everyone agrees it can't be good… Strange creatures creep through the shadows, and the citizens fear for their safety.
• WHO OR WHAT IS BEHIND THE CHILDREN'S DISAPPEARANCES?
A wicked Scarecrow has invaded Blake's Mountain and kidnapped innocent children to perform the historical Red Moon Ceremony!
• SAVE THE HEALER'S DAUGHTER IN THE BONUS CHAPTER!
Fill your achievements room, find 25 hidden owls, and unlock bonus content! Then enjoy extras such as beautifully drawn wallpapers and concept art sketches!
Syntorial (Free)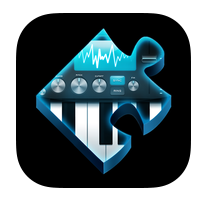 "Syntorial is a synthesizer training app, that will teach you how to program synth patches by ear. By combining video demonstrations with interactive challenges, you'll get hands on experience programming patches on a built-in soft synth, and learn everything you need to know to start making your own sounds with ease."
Reality Show: Fatal Shot HD (Free)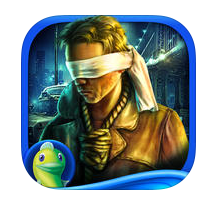 "Everyone knows that breaking into showbiz can be tough. But for participants on Fright Reality Show, it can be murder! After a man is killed on the set of the hit series, you are called in to uncover the truth behind the crime!"
******* KEY FEATURES *******
• INVESTIGATE AN ON-AIR MURDER!
Delve into this fast-paced thriller and solve the mystery of a strange murder on reality TV!
• THE VICTIM'S WIFE IS BEGGING FOR JUSTICE
A tearful woman arrives at your office one morning begging you to investigate the death of her spouse. It's up to you to collect evidence to solve this murder and bring the killer to justice!
• THINGS ON TV ARE RARELY WHAT THEY SEEM…
Follow the clues and solve challenging puzzles and mini-games, from the city streets to the top floors of the station's headquarters to uncover the truth behind this shocking crime.
• THE FATE OF A CITY IS IN YOUR HANDS IN THE BONUS CHAPTER
Unlock this Collector's Edition to access exclusive extras such as beautifully drawn wallpapers, replayable mini-games and puzzles, concept art sketches, and more!
Door Kickers ($4.99)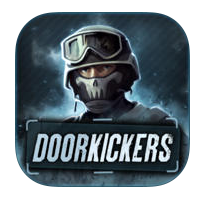 "Door Kickers is the unforgiving, award winning SWAT-command quick tactics game from the PC. Includes all updates and a new campaign, as well as full cross-platform saves compatibility and an all-new interface designed specifically for touch based platforms."
"Door Kickers mixes old school, no-quarter action with modern ergonomic interfaces and puts you in command of a SWAT team during a tactical intervention. Analyze the situation, plan team routes, choose equipment and breach points and coordinate multiple troopers to reach the hostage room before the bad guys get to press that trigger. It may sound daunting, and like real world CQB combat, it sure is. But most levels can be completed in minutes and on the fly improvisation works. Achieving the perfect planning, getting the mission done with no false steps and losing no people, that's a skill harder to master."
******* KEY FEATURES *******
80 single missions, 6 campaigns and unlimited gameplay via mission generator
Over 65 weapons and gear items to use and overcome the enemy
Top Down perspective for optimal tactical analysis
Real Time With Free Pause
No turns, no hexes, no action points or awkward interfaces
Realistic but action packed
Non-linear levels, freeform gameplay
Fort Meow ($3.99)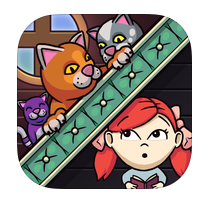 "A pillow fort physics-based puzzle adventure involving cats, destruction and a dusty old manor."
"Upon finding her grandfather's journal in the attic, Nia is attacked by a barrage of feline assailants. It seems that her grandmother has become a crazy cat lady since last time she visited, so you will need to defend Nia by building a protective fort out of furniture to keep the cats at bay, while deciphering the mysterious tales hidden within the journal."
******* KEY FEATURES *******
PHYSICS-BASED PILLOW FORT ACTION
Build your own custom pillow fort out of household items to protect you from an onslaught of feline assailants as they tumble and claw their way through. Just be careful that your carefully constructed walls don't tumble down with them.
A CAT-ALOGUE OF ITEMS TO BUILD WITH
Build and layer your forts with pillows, grandfather clocks, toasters and more. There are over twenty items to discover, each with a unique property that will help you build the ultimate fortress of protection from the oncoming cat-aclysm.
UNRAVEL THE MYSTERY
Find out what brought so many cats to the attic, and what your grandfather was hiding in the pages of his journal. Something cat-astrophic could be afoot.
CATS, CATS, CATS!
Orange tabbies, majestic chinchillas, dreaded black cats, they are all invading the house and causing mischief. Check out their watermelon stack hats!
Hunger Beat ($0.99)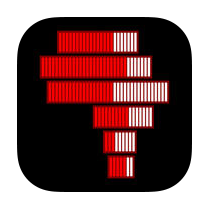 "Humanity is the biggest human being. Hungry people are our gangrenous hand. There are 805 million hungry people in the world. Hungry countries are the haven of global terrorism, the source of desperate migrations, the cradle of lethal diseases. Gangrene can spread throughout the body. Hunger is not their problem, hunger is our illness. Don't waste food. The food wasted by one of our families is enough to feed a hungry family from a developing country. If you save food, they can make the investments they need to get out of malnourishment. Saving food is a revolutionary medicine. And this could be the first time in history that gangrene is cured. Save food, beat hunger."
******* KEY FEATURES *******
A GAME TO BEAT WORLD HUNGER
Red is the color of hungry people. In the Hunger Beat game for iPad, you will find a red spotted world map and a drum machine. You'll want them to work together. Choose your beat in the drum machine. The right beat can clean red spots in all countries. Play music, beat hunger.
BASED ON A TRUE STORY
Hunger Beat for iPad uses only real data. Our main sources are the World Bank (country-by-country development indicators) and the Food and Agriculture Organization of the United Nations - FAO (country-by-country hunger indicators). The game mechanics are based on Clinical Economics theory, which has been developed by world-renowned professor Jeffrey D. Sachs.