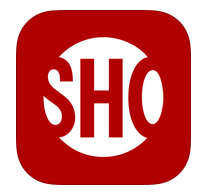 Yes, the Showtime iOS app does include closed captioning for subscribers. A subscription to Showtime is available through the free iOS app for $10.99 a month. Subscribers get on-demand access to Showtime original series, movies, documentaries, comedy specials, and sports. The app also includes:
AirPlay Support
Live TV -- Watch what is currently playing on both Showtime East and West, and stream all new episodes when they premiere.
Resume Watching -- Start where you stopped on any supported device.
My List -- Keep track of your favorite shows.