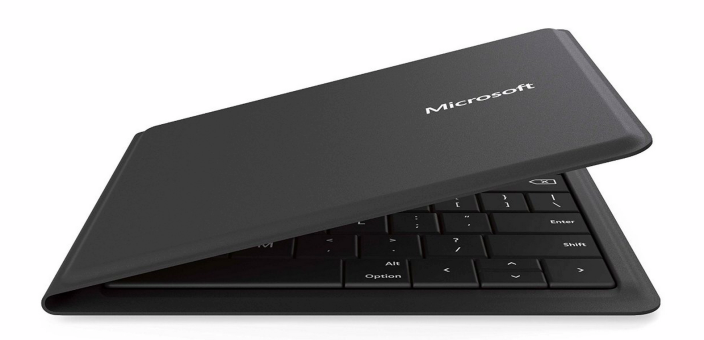 Microsoft's $100 Universal Foldable Keyboard is now available for pre-order through Amazon.com, but it is sold out through the Microsoft Store. The slim keyboard connects with up to two mobile devices including the iPad and iPhone.
The keyboard ships with Bluetooth 4.0 and features full-size keys to make typing easier on your smartphone or tablet. Microsoft promises that its built-in rechargeable battery delivers "up to three months of use on a single charge," and that the foldable design will allow you to easily slip the keyboard into your "purse, backpack, or pocket." It is also spill-resistant.
The Universal Foldable Keyboard supports all devices running iOS 7.0 or later, Windows 8, 8.1 and Android 4.3-5.0. The keyboard will begin shipping from Amazon on August 13.
Microsoft also offers a non-foldable universal Bluetooth keyboard through its online store for only $75.
Wireless keyboards make great accessories for smaller 7-inch tablets, people who hate typing on an iPad and for smartphone owners who like to work on their phone.