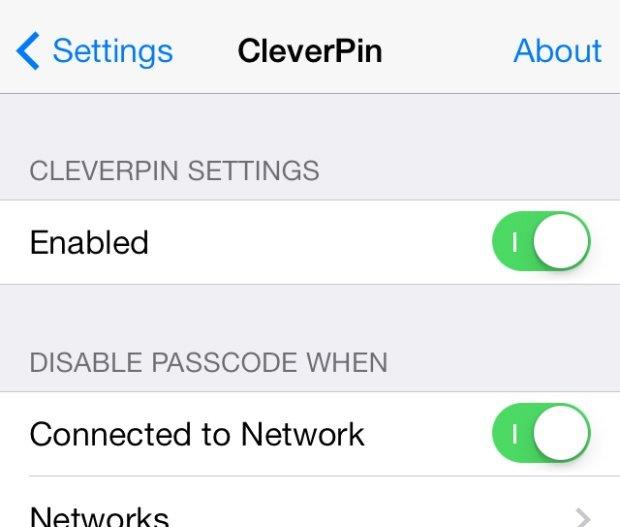 Gotta Be Mobile recently published a list of the "best" iPad jailbreak tweaks, and they managed to find one we have never seen before. In case you have missed the memo, both the TaiG and PP jailbreak teams have released an iOS 8.4 jailbreak tool. This means every current Apple device, including the sixth-generation iPod touch, can be jailbroken.
The JB tweak we discovered via Gotta Be Mobile is called, CleverPin. This tweak is for iPad users who do not require that their iPad be passcode protected while they're home. CleverPin disables your passcode when you're connected to your home WiFi network, and enables it when you are not. This way you always know your iPad is safe when you take it on the road. You can also enable CleverPin to work on multiple WiFi networks, while you're listening to music and while you're charging your device.
CleverPin is available in the BigBoss repo on Cydia for $1.99. It supports all devices running iOS 4.1 or higher. You can configure CleverPin from the Settings app when it is installed on your device.
The other "best iPad tweaks" highlighted by Gotta Be Mobile include two of our favorites SwipeSelection and Controlers for All.