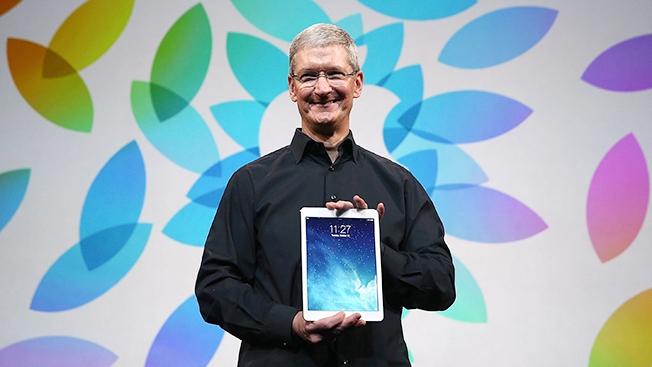 Analysts successfully predicted an industry wide decline is tablet sales, and even the mighty Apple (NASDAQ: AAPL) has not been immune. The Cupertino company announced on Tuesday during its third quarter earnings report for 2015 that iPad sales have dropped another 18% year-over-year. Apple still managed to sell 10.9 million units, down from 13.2 million units from the same quarter last year, but now the "Services" category is officially generating more revenue than the iPad.
Even with the continuing slump in sales, Apple CEO Tim Cook still defended the tablet line like he did in his second quarter earnings report back in April.
"I am still bullish on iPad...I think iPad upgrade cycle will eventually occur," Cook said during a call with analysts. "We're 6X greater in usage than nearest closest rival. It's a fantastic product. I see a lot of runway."
Cook pointed to emerging markets where he said Apple is "doing well," adding "I look around, I see opportunity left and right". "It's not like people have forgotten the iPad or anything."
Rumors have suggested that Apple is planning to release a 12-inch iPad Pro for the edgucation and buisness markets, and a thinner iPad mini to help boost iPad sales. Cook also noted that the new iPad-only multitasking features in iOS 9 should boost interest in the tablet once again.
[via Buisness Insider]