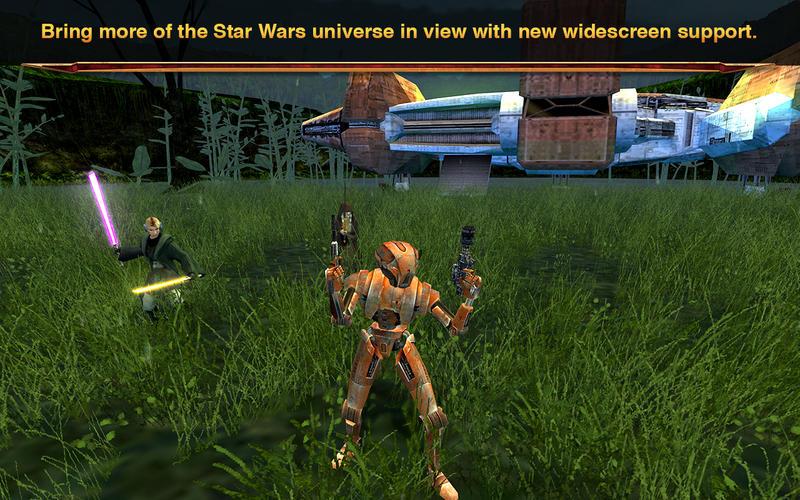 Ten years after its original release on the Xbox, Star Wars Knights of the Old Republic II: The Sith Lords is now available for Mac OS X. You're welcome, Apple fans. The sequel to the hit game from Obsidian Entertainment is considered one of the best Star War titles ever released. Star Wars Knights was ported to the Mac as part of the Restored Content Mod project, which means that the this version comes with a bunch of new features:
- 37 achievements to be earned through gameplay
- Steam Cloud saves
- Native widescreen resolution support
- Resolution support up to 4K and 5K
- Support for controllers, including Xbox 360, Xbox One, Playstation 3, and Playstation 4, along with several others (check the system requirements for details)
- Steam Workshop support! We proudly worked with the Restored Content Mod Team to have their famous TSLRCM up on launch day
- Oh... and we added a "Force Speed Effects" option in the menu ;)
The intention of this mod was to restore most of the original KOTOR II content that was lost during its initial release. The update also fixed a lot of the original bugs, and or course added OS X support. You can read more about the restored version of The Sith Lords on its Steam community page.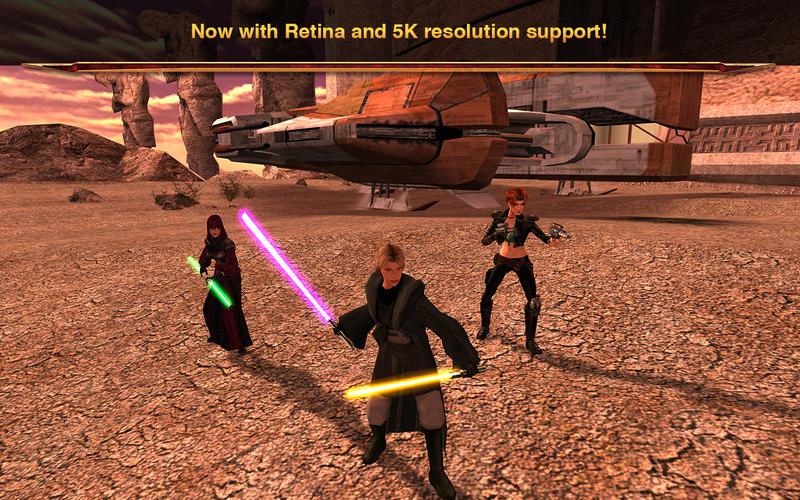 KOTOR II is a role-playing game set in the Star Wars universe. The sequel is set five years after the events of the original which takes place before the events of Episode I: The Phantom Menace. The story follows a lone Jedi who must reconnect with the Force in order to stop the Sith Lords from eliminating what's left of the Jedi Order.
Star Wars Knights of the Old Republic II: The Sith Lords is available on the Mac Store for only $6.99. It is also available through Steam for OS X, Windows or Linux at the discounted price of $7.49. System requirements for the Mac version are:
Operating System: 10.9.5 (Mavericks), 10.10 (Yosemite)
CPU Processor: Intel Core i3 (2 cores)
CPU Speed: 2.2GHz
Memory: 4 GB RAM
Hard Disk Space: 10 GB
Video Card (ATI): Radeon HD 3870
Video Card (NVidia): Geforce 330M
Video Card (Intel): HD 3000
Video Memory (VRam): 256 MB