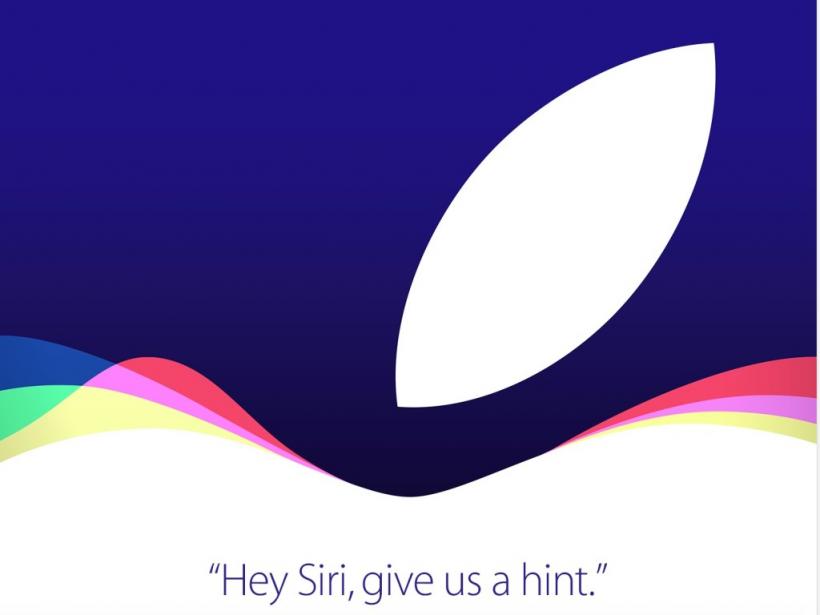 Apple today has sent on invitations to select members of the press for a special media event to be held on Wednesday, September 9th, 2015. The press conference will be held at the Bill Graham Civic Auditorium in San Francisco, CA. Apple is expected to announced the iPhone 6s, and possibly its next-generation Apple TV or iPad mini 4.
The tagline reads, "Hey Siri, give us a hint". When asked to give a hint Siri will respond with several answers such as:
"Well, I hear there's something big happening on September 9."
"The only hint I can give you right now is a hint of lime. And that there's a big announcement on September 9."
"Why don't you check a rumors blog? That's what I do."
"You're cute when you're desperate."
"Look deep within yourself and you will find the answer. Especially on September 9."
Apple has also confirmed it will live stream the event at www.apple.com/live. This will be the first time that Windows users will be able to watch the event on a PC. Previously you could only watch Apple live streams on a Mac, Apple TV or iOS device. Here are this year's device requirements, according to the Apple Events page:
iPhone, iPad or iPod touch with Safari on iOS 7.0 or later
Second or third-generation Apple TV with software 6.2 or later
Mac with Safari 6.0.5 or later on OS X v10.8.5 or later
PC with Microsoft's Edge browser on Windows 10
The September 9th iPhone keynote will kickoff at 10 a.m. PDT.