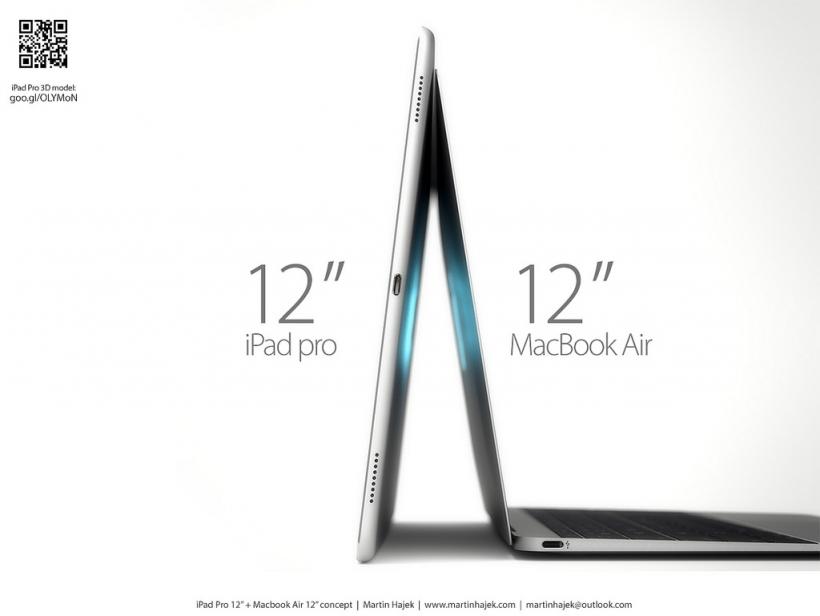 Parts for Apple's rumored 12.9-inch iPad Pro will begin shipping in September, according to a J.P. Morgan investor memo obtained by Apple Insider. The shipments will result in "production of about 1 million units per month this year," and will include a "glass-film-film" (GFF) touch panel structure instead of the glass-film (GF) panels found on the iPad Air and mini. Sharp and GIS will be handling the bulk of iPad Pro display orders from Apple.
The investor's note also backs a similar report published by the DigitTimes in August, which claimed Foxconn Grou would be responsible for handling touch module fabrication, lamination, and module assembly. The DigiTime also claimed that production of the iPad Pro would ramp up in the fourth quarter of 2015.
Apple is expected to unveil its new iPad sometime in October and begin shipping sometime shortly after the official announcement. Apple fans are hoping for a sneak peek of the 12.9-inch device at Apple's upcoming September 9th media event, but this is unlikey. Apple will most likely reveal both the iPad Pro and fourth-generation iPad mini at a separate event close to their release dates.
The iPad pro is rumored to feature stereo speakers, a USB-C port, NFC for pairing accessories, Force Touch, a new processor and improved touch latency for better stylus support.