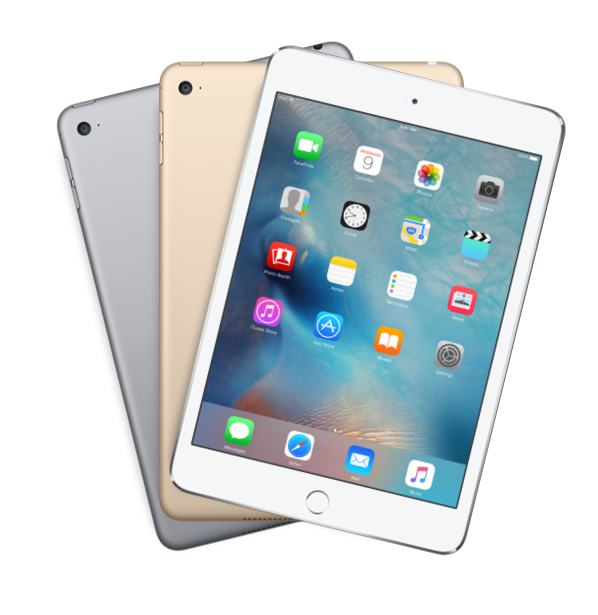 As expected Apple unveiled the iPad mini 4 , alongside its new 12.9-inch iPad Pro a revamed Apple TV and newly announced iPhone 6s models. The new iPad mini is a long awaited update to Apple's 7.9-inch iPad lineup after a fans were somewhat disappointed with the lackluster release of the iPad mini 3, however, Apple only gave it a quiet announcement directly after its iPad Pro demo.
The fourth-generation iPad mini did not receive some huge thinner redesign like rumors suggested, but it is slightly lighter than its predecessors. The iPad mini also received a new 8MP camera which puts it on par with the iPad Air 2 and iPad Pro. It is powered by Apple's A8 processor, and it is equipped with a 1.2MP FaceTime camera, Touch ID, and all the other features found on the iPad Air 2.
The iPad mini 4 is available now on apple.com in silver, gold or space gray. Here are the iPad mini 4 prices and available storage capacities:
16GB Wi-Fi - $399
64GB Wi-Fi - $499
128GB Wi-Fi - $599
16GB Wi-Fi + Cellular - $529
64GB Wi-Fi + Cellular - $629
128GB Wi-Fi + Cellular - $729
The iPad mini 3 has disappeared from Apple's website and the iPad mini 2 is now the entry model starting at $269.