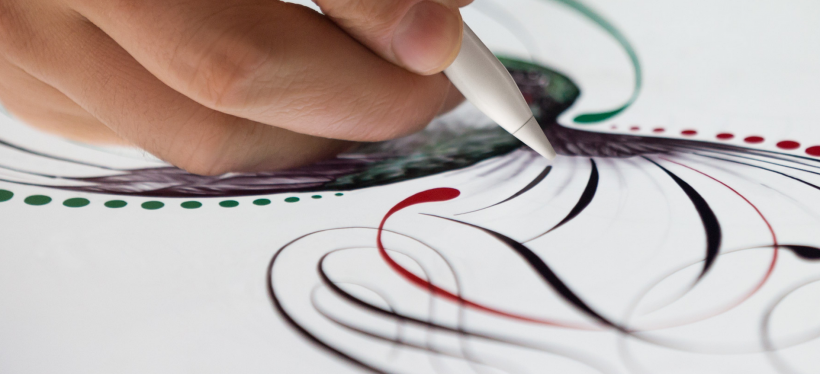 It is hard to believe Apple would release the $100 Apple Pencil without palm rejection, which is now a standard for any high end stylus, but there was no mention of the feature during the September 9th keynote. There is also no mention of palm rejection on the Apple Pencil page on apple.com, and images show users being careful not to touch the iPad Pro display with their hand while using the stylus. However, ars technica did mention that palm rejection was noticed during a demo at the Apple keynote.
"Palm and wrist rejection also seems to work well—at one point an Apple rep running a demo laid his entire forearm on the iPad's screen without affecting the pencil."
Some users on the Mac Rumors forums claim iOS 9 does have palm rejection, but could not confirm how well it works.