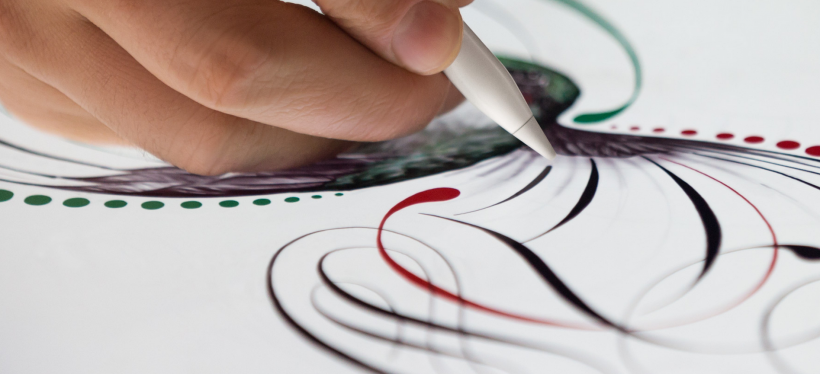 Apple introduced its first stylus called Apple Pencil on September 9th at the at the Bill Graham Civic Auditorium in San Francisco, CA. Phil Schiller, senior vice president of worldwide marketing at Apple, showed a video highlighting the new stylus, but the Jonathan Ive voiced demo manages to leave Apple fans with a few unanswered questions.
Does the Apple Pencil have Palm Rejection?
Apple lists a few features of its stylus on its official Pencil website, but it never mentions palm rejection. As I said in our FAQ, it is hard to believe Apple would release a $100 stylus without this feature. Most high end third-party stylus on the market list palm rejection as a major feature of their device because it is pretty important. According to Ars Technica, the Apple Pencil does include palm rejection, based on a demo they saw, and several forum posts suggest that it is built into iOS 9.
Does the Apple Pencil tip wear away?
In the same Ars Technica post Andrew Cunningham noted that "Apple includes an undisclosed number of replacement tips for the pencil, since they'll wear down over time." Cunningham added that an Apple rep compared the tip to a "ballpoint pen refill," and said Apple will also sell replacement tips separately. It is unknown how much the replacement tips will cost and how easy they are to replace.
How long does it take the Apple Pencil to charge?
The Apple Pencil can be charged from the Lighting port of the iPad Pro, which is a cool feature, but as some Apple fans pointed out, it is an accident waiting to happen. Luckily the Pencil features some super fast charging. According to apple.com 15 seconds of charging produces 30 minutes of use, and a full charge equals 12 hours of drawing. So you won't need to have your Pencil protruding out of your iPad Pro for long.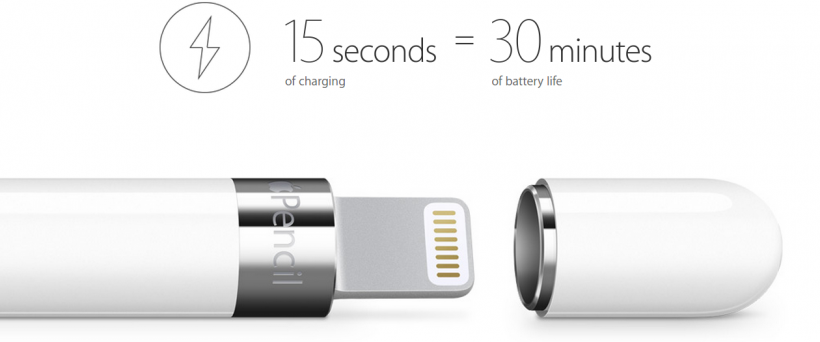 Does Apple Pencil work with the iPad Air 2 or other Apple devices?
Apple basically explains this in their launch video and on their website by saying the Pencil was specifically designed for the iPad Pro. Ive also explains in the demo video that the sensors in the sensors built-in to the tip of the display work with the iPad Pro display. The Apple Pencil may work with other iPad models and third-party apps, but you won't benefit from all advertised technology and would be better off buying a stylus that was designed to work with older iPad models.
Does the Apple Pencil come bundled with the iPad Pro?
No. The Apple Pencil is sold separately on apple.com, at Apple retail locations and at authorized Apple resellers. It will be available in November for $99.