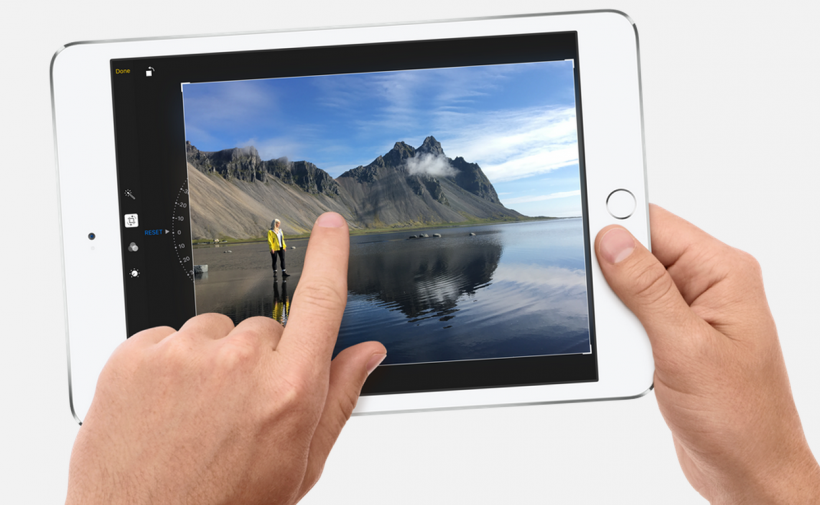 Apple quietly announced its fourth-generation iPad mini 4 at its Sept. 9, 2015 keynote. The new 7.9-inch tablet was made available on apple.com immediately after the event, which means it is the first new Apple product tech blogs have been able to test. Ars Technica was one of the first to get their hands on a model and has confirmed that the iPad mini 4 is equipped with a 1.5GHz Apple A8 with 2GB of RAM. This of course makes the new iPad mini faster than its predecessors, but it falls short of matching the speed of the iPad Air 2 and its A8X chip.
Here's what Ars Technica learned after putting the iPad mini 4 through the Geekbench 3 benchmark test:
The iPad Air 2 is about 50% faster than the iPad mini 4.
The iPad mini 4 is around 20% faster than the iPad mini 2 and 3.
The extra RAM allows the iPad mini 4 to run Split View found in iOS 9 and helps perform other tasks faster such as switching between apps.
You can see a chart of iPad speed comparisons here.
The iPad mini 4 is available now on apple.com starting at $399 for the 16GB Wi-Fi model, and $529 for the 16GB cellular model.