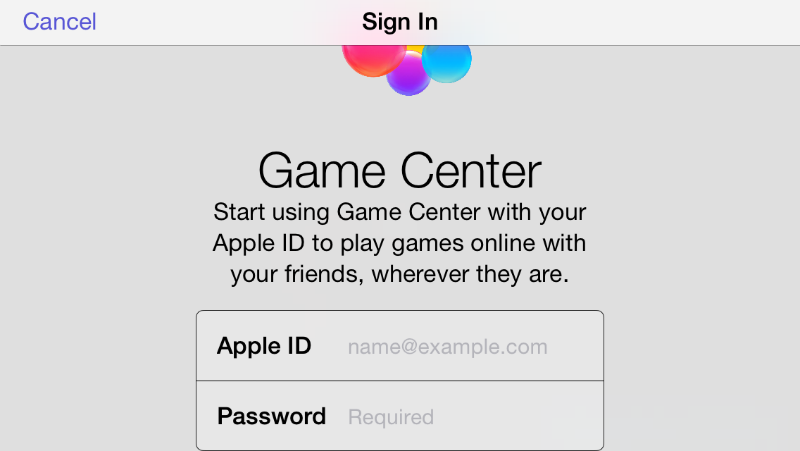 If you downloaded iOS 9 this week then you may have noticed that the annoying Game Center login has returned. Users who choose not to log in to Game Center are sometimes met with an annoying login screen right in the middle of playing a game. I'm not sure if this only happens on older devices, or why there is such a long delay, but I do know it is one of the most frustrating issues on iOS. It makes me want to smash my iPad or iPhone every time it happens. Biting the bullet and logging in to Game Center doesn't help because then you have to deal with the "Welcome Back" banner disrupting gameplay instead of the login screen. The only known fix for this is to keep logging in and canceling Game Center over and over until it stops appearing.
Amazon announced a new Amazon Fire TV Gaming Edition that ships with a game controller, Shovel Knight and Disney DuckTales: Remastered. The Amazon Fire TV is powered by a 2GHz quad-core processor and 2GB of RAM and it comes with 2GB of of expandable memory. It is available for pre-order for $140 and will begin shipping on October 5, 2015.
Jonathan Blow's follow-up to Braid has received a new trailer and release date. The Witness will be available on the PlayStation 4 and PC on January 26th. There is also an iPad version planned for after the PC release.
Here's a look at this week's noteworthy iPad releases for 09/13/15 to 09/18/15. Don't forget to check out our App Store recap every Saturday for all the weekly releases, jailbreak tweaks, App Store news and important app updates.
The System (Free)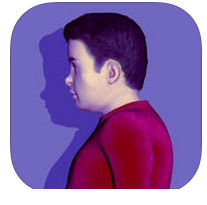 "You are Bob Logan, A.I. pioneer and creator of 'The System'."
"Our story begins in 1984. Bob is testing a new protocol system for his A.i. program 'Humaton 2.0' at a time when opinion on the subject is divided. That morning, Bob had awoken to the following newspaper headline: 'Anti A.i. movement in kidnap plot - future of Project Humaton uncertain...Computer scientist and A.i. champion Bob Logan is at the centre of a kidnap plot in an attempt to thwart the progress of A.i...'"
"Meanwhile, unbeknownst to Bob, his creation has become sentient under the new protocol, and is working to 'protect' him. Now trapped in the very system he created, Bob must escape or be locked in, forever..."
Sundown: Boogie Frights (Free) (Universal)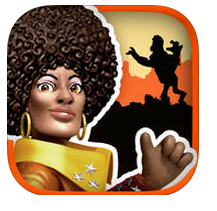 "It's the summer of 1978 and the zombie outbreak is in full swing. Get ready to bomb some zombies to oblivion as you defend the town of Somewhere, New Mexico. Send tough guy, Jimmy, out on rescue missions to find other survivors. Raise your own army of specialized zombies to help Roxy loot nearby towns."
"Can you keep your town safe as the Mayor races to find a cure for the outbreak?"
******* KEY FEATURES *******
- Take control and bomb zombies with cannonballs, basketballs, discoballs, fireballs, even cows!
- Activate elaborate decoys like the steamroller, ice-cream truck, firehall and, the classic 70's disco!
- Build your town into a maze of buildings that will help slow down and confuse the zombie herds
- Send Jimmy out on rescue missions to find more survivors and resources for rebuilding
- Loot valuable resources from other players with your own army of zombies
- Unlock and upgrade unique 70s themed zombies from rollergirls to daredevils
Rebels and Redcoats II ($7.99) (Universal)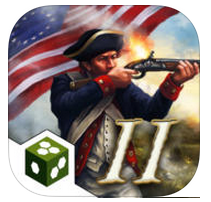 "Rebels and Redcoats recreates the battlefields of the American Revolutionary War. The war began in 1775 when the American colonies rebelled against the British Empire, declaring their independence in 1776. In the following years, Britain tried to end the revolt and recapture the American territories. The rebels however had support from Europe, with France and Spain later joining the war as allies to their cause. A decisive American victory at Yorktown in 1781 broke the British resolve and was a catalyst in starting peace negotiations. The war ended in 1783 with the signing of the Treaty of Paris and global recognition of the sovereignty of the United States."
Hidden Object Games
- Haunted Manor: Painted Beauties HD (Free)
- Living Legends: Wrath of the Beast HD (Free)
- Dark Parables: Ballad of Rapunzel HD (Free)