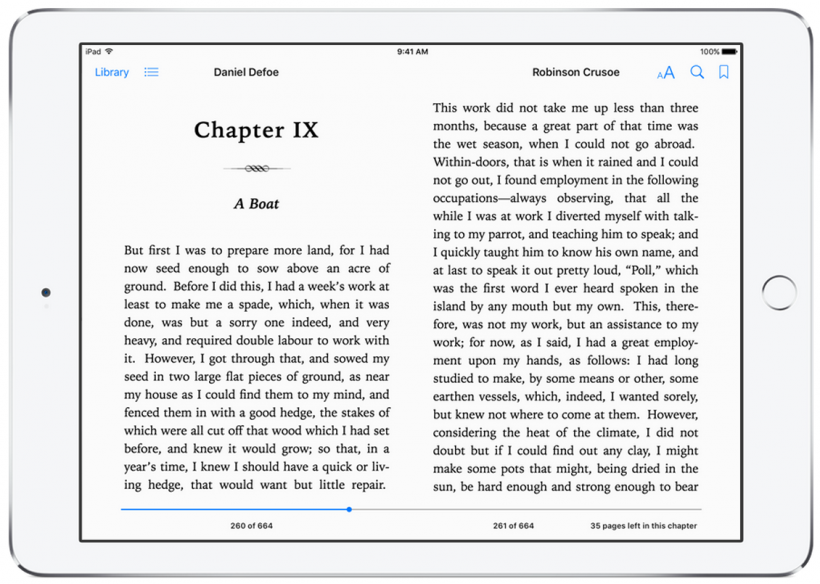 The fourth-generation iPad mini is the most powerful 7.9-inch Apple tablet currently available. While a lot pricier than most e-readers, the mini is a good device for reading digital books. The iPad mini 4 allows you to downlaod and read any books, using Apple iBooks app or third-party services such as Amazon's Kindle app.
Apple's iBooks app allows you to adjust the font size and background color for easier reading, add bookmarks and notes and more. Thanks to iCloud users can also start a book on their iPad and continue reading where they left off iPhone, iPod touch, or Mac.
The iPad mini also offers up to 9 hours of battery life on a cellular network and even more when connected to Wi-Fi.
The iPad mini 4 supports Apple's multitasking split screen feature so you can read a book while using a second app, such as Safari, at the same time.
You can easily purchase eBooks through Apple's iBooks or from Amazon.com when using the Kindle app.
As only an e-reader the iPad mini 4 may be a little pricey starting at $399, but it is a great option if you want something that also allows you to watch movies, surf the web and use additional apps.