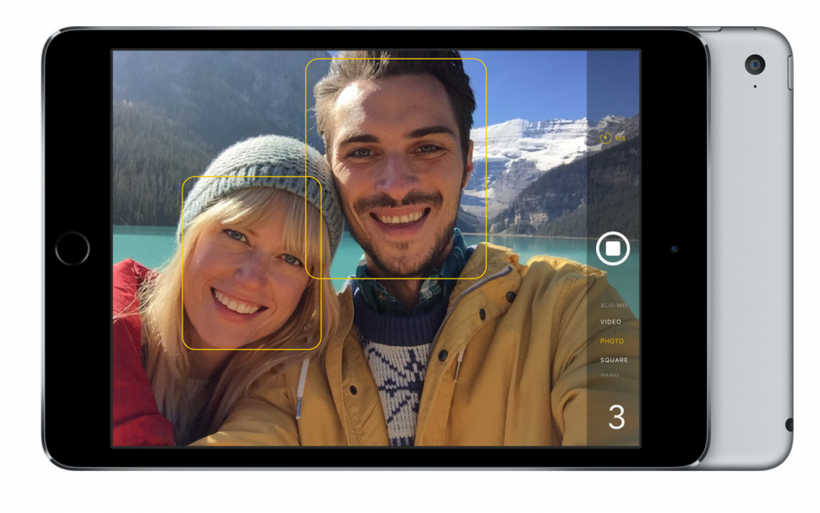 Should you upgrade to the iPad mini 4 from the iPad mini 3? That depends on what you're looking for. The fourth-generation iPad mini is a significant upgrade from its predecessor, and it is being referred to as a mini version of the iPad Air 2. It is Apple's most powerful 7.9-inch tablet with speeds that match the powerful iPhone 6. It is around 20% faster than the iPad mini 2 and 3. It matches the iPad Air 2 in colors and color accuracy, and it beats the iPad Air 2 and iPad mini 3 in Reflectance at a record low 2.0 percent.
The fourth-generation iPad mini 4 is also 18% thinner, and it ships with an 8MP iSight camera, which is an upgrade over the 5MP camera found on the iPad mini 2 and 3.
What really sets the iPad mini 4 apart from the iPad 3 is its A8 processor which allows it to run the multitasking features found in iOS 9, like Split Screen.
As for price, the iPad mini 4 hits the same pricing points of previous models starting at $399 for the 16GB Wi-Fi model and $529 for the 16GB cellular model. You can see full iPad mini 4 pricing here.
If you were let down by the lackluster specs of the iPad mini 3, then the iPad mini 4 is for you. It is definitely a big upgrade from the iPad mini 2 and 3, and is Apple's best 7.9-inch tablet currently available.