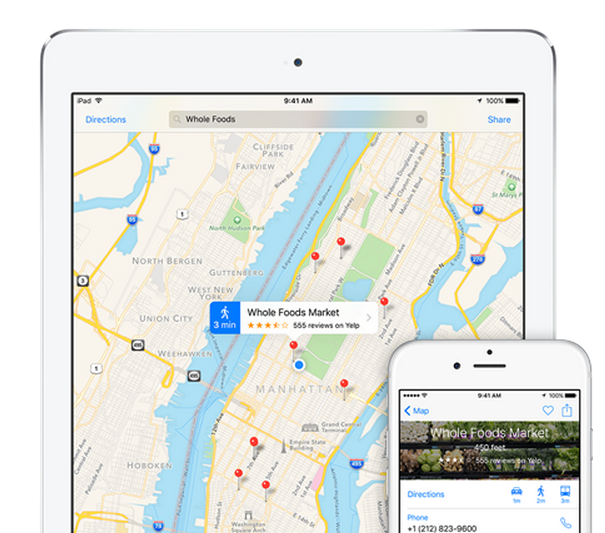 iOS 9 is the first Apple update to support older devices like the iPhone 4s, original iPad mini and iPad 2, but these discontinued products do not support all the features found in iOS 9. Apple mentions on its iO9 device compatibility page that some devices won't support features, such as Split View, but it gives no indication of what other features older devices may not include.
Rob Pegoraro of USA Today noticed that his original iPad mini would not pull up transit directions as advertised by Apple. According to the iOS 9 press release, the Maps app now features "metropolitan transit systems and schedules, and subway station entrances and exits." Apple has made it clear that this feature is only available in select cities, but never said it would not be supported on older devices until this week. Apple PR on Monday confirmed that transit navigation is only supported by the iPad Air and iPad Air 2, iPad mini 2 and 3 and iPhone 5 and later.
Pegoraro says that the hardware found in the iPad 2 and original iPad mini isn't powerful enough to handle the transit directions feature. This is normally the case when an older device can't support a new iOS feature.