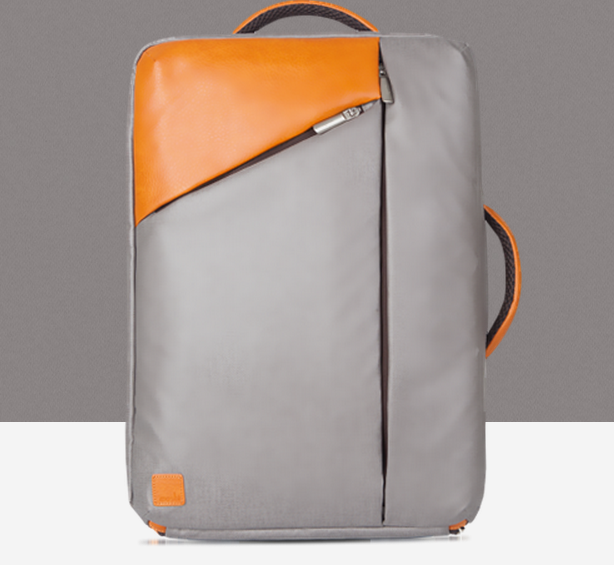 It's time to look at some of the best cases, screen protectors and accessories for Apple's next-generation tablets. Here are a few options already available for the 7.9-inch iPad mini 4 and larger 12.9-inch iPad Pro. As you probably already know, the iPad mini 4 is available now through apple.com or at Apple retail stores, and the iPad Pro will begin shipping in November.
iPad mini 4 ScreenGuardz clear screen protectors by BodyGuardz: If you dislike bulky cases, but still want to protect your iPad display a screen protector is what you're looking for. BodyGuardz offers two ScreenGuardz products for the iPad mini 4. The $59.99 ScreenGuardz Pure Premium Glass Screen Protector promises to deliver "exceptional clarity and high touch sensitivity" while protecting your display from impact and scratches. ScreenGuardz Pure is made from chemically strengthened tempered glass. The UltraTough Clear ScreenGuardz from BodyGuardz is a little more affordable at $19.95, and promises to be "virtually indestructible" while protecting your iPad mini 4 from damage.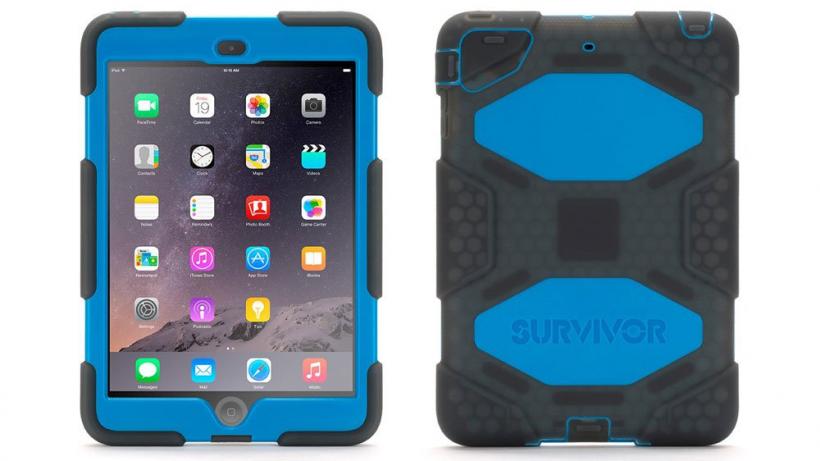 Survivor All-Terrain by Griffin Technology: Griffin has been a trusted iPhone and iPad case manufacturer for years. Its Survivor All-Terrain is for iPad owners looking for a rugged case that offers the most extreme protection. The Survivor for the iPad mini 4 is built to meet the standards published in US Department of Defense MIL-STD-810G, and it can withstand "drops, dust, sand, rain, impacts, vibration, and a host of other environmental factors," according to Griffin. It features 4 layers of protection, including a foam-lined shatter-resistant polycarbonate frame, built-in screen protector and shock-absorbent outer shell.
The Survivor All-Terrain is available for $59.99 at griffintechnology.com.
Zagg folio for the iPad mini 4: The folio backlit keyboard and case is not a new product from Zagg, but it is now available for the iPad mini 4. Keyboard cases are great for smaller tablets since they give you an external option to free up space on your limited 7.9-inch display. The folio is one of the thinnest keyboard cases on the market measuring in at 6.9mm. It features a unique hinge design to allow you to position your iPad at a variety of angles, and it offers full-body coverage to protect your tablet from damage.
The Zagg folio for the iPad mini 4 is available for $99.99 at zagg.com.
Moshi Venturo Backpack and Water Field Suede Jacket for the iPad Pro: I can't imagine anyone would want to add any more bulk to their large 12.9-inch iPad Pro, but how are you going to carry it? Moshi's Venturo (pictured above) backpack was designed to transport 13- to 15-inch laptops and tablets, which makes it a great option for the iPad Pro. The backpack is constructed from lightweight wear- and weather-resistant materials, and it features a crossbody design for easy access. The $120 bag also includes additional interior pockets and is available in several "stylish" colors.
The Venturo slim laptop backpack is available at moshi.com.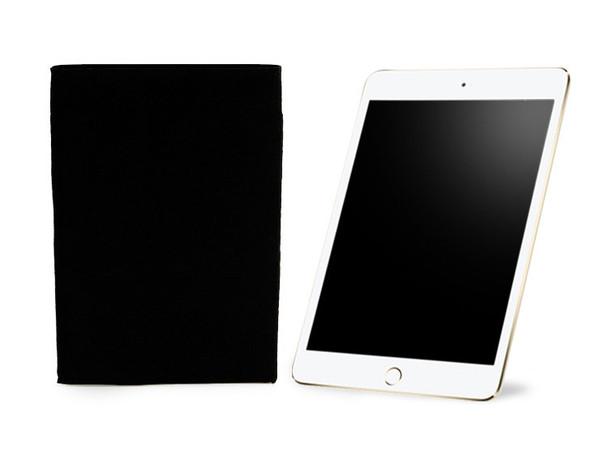 If $100 backpacks are not your thing, the iPad Suede Jacket is an affordable case that will protect your iPad Pro from scratches, and looks a lot better than carrying it around in a plastic bag. The Suede Jacket also includes a rear pocket for transporting your earbuds or other accessories.
The iPad Suede Jacket is available for pre-order for $19 without the pocket or $26 with the pocket at sfbags.com. It will begin shippng one-week after the official iPad Pro launch in November.