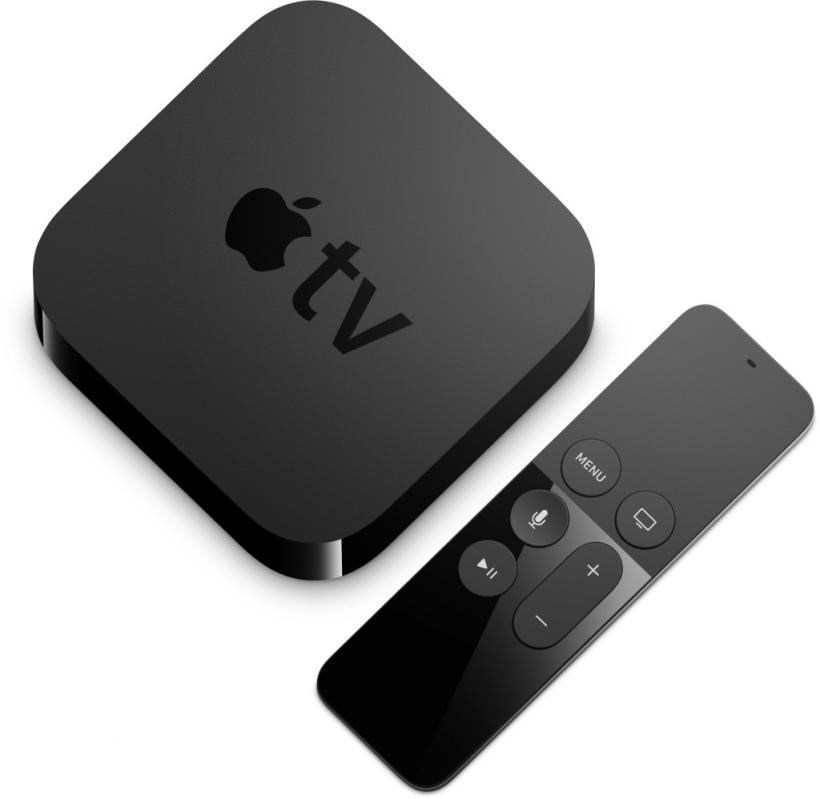 Apple will begin accepting pre-orders for its fourth-generation Apple TV on October 26, 2015. Apple CEO Tim Cook told The Wall Street Journal that the new digital media player will begin shipping "by the end of next week".
The Apple TV 4 includes all new features not found on its predecessor, such as Apple's voice assistant Siri, its own App Store and universal search. The remote control has also been redesigned with a glass touch surface, dual microphones and the ability to use motion controls for playing video games.
You can a see a Apple TV 3 and 4 comparison here.
The Apple TV 4 is $149 for the 32GB model, and $199 for the 64GB model. Pre-orders will be available through apple.com on October 26. The Apple TV 4 will also be available at Apple's retail stores and Apple authorized resellers after its official launch.
Cook talked about a variety of topics at the recent WSJDLive 2015 event. The Apple CEO revealed that approximately 6.5 million users decided to stay with Apple Music after their free trial period ended, and he hinted that more health-related functions are coming to the Apple Watch. Cook once again declined to reveal how many Apple Watch units the company has sold saying, "we don't want to give information to competitors".