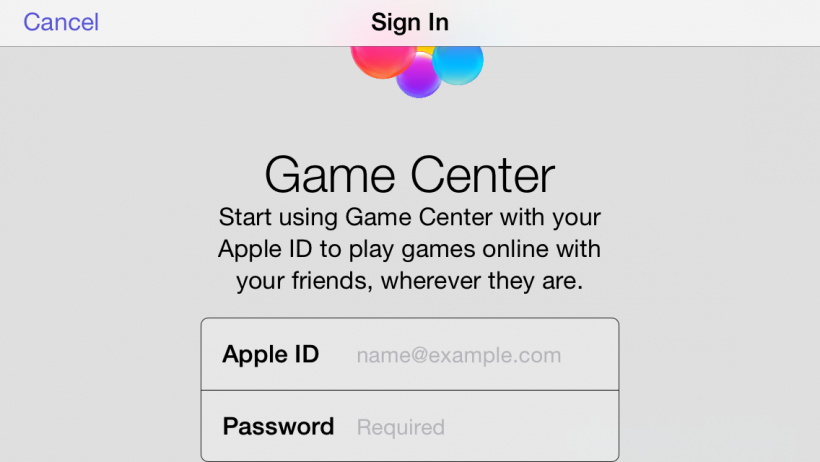 Like most features in iOS there is no toggle switch to disable Game Center. You can logout of Game Center, but that only replaces the annoying Welcome Back banner with a login screen. On some devices the login screen disrupts your game by popping up in the middle of game play. iOS 9.1 seems to have fixed this bug by making sure the Game Center login screen is only displayed when you first open an app, but this can also be annoying.
To logout of Game Center navigate to Settings > Game Center and then tap the "Apple ID" tab. Tap the "Sign Out" from the pop up box and you will be signed out from Game Center.
The only way to stop the Game Center login screen is to log in to a game on your device and tap the "Cancel" button several times. If you do this consecutively four or five times the Game Center login screen will finally take the hint and finally stop promoting you to log in every time you load a game.