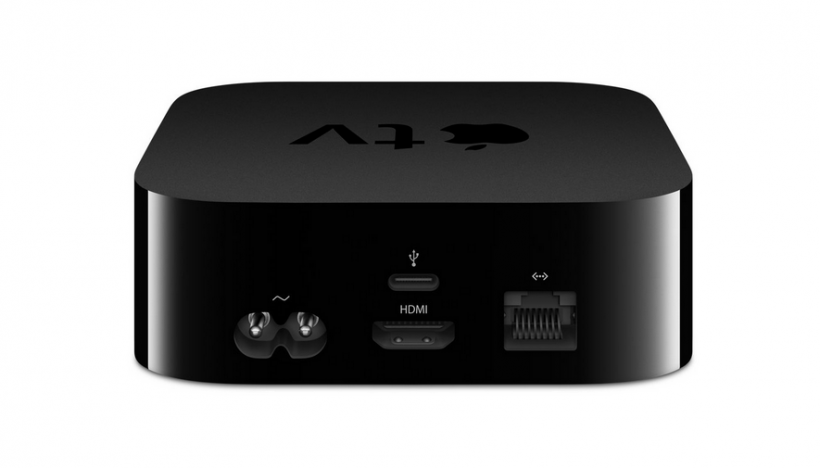 The fourth-generation Apple TV is now available for pre-order on Apple's online store. The digital media player is $149 for the 32GB model and $199 for the 64GB model. Apple is offering three shipping options, but shipping will not begin until October 30th.
You can also add an AppleCare Protection Plan for $29, and an HDMI-to-HDMI cable for $19.
The fourth-generation Apple TV ships with a Siri Remote and the ability to access third-party apps via the App Store. It is powered by Apple's A8 chip and 2GB of RAM, and it includes universal search for finding content across all supported apps.
The Siri Remote is equipped with five physical buttons including a Home button, Menu button, volume controls, Siri activator and a play/pause button. It also includes a new glass touch surface and dual microphones for Siri.
One of the most significant upgrades, besides Siri, is the ability to play games on the Apple TV. The set top box can support third-party controllers, and the Siri Remote can also be used as a gaming controller thanks to its built-in accelerometer and gyroscope for motion controls.
Other features include Bluetooth 4.0 wireless technology, a built-in IR transmitter and receiver, a Lightning connector and rechargeable battery for charging, an HDMI 1.4 port, an Ethernet port and USB-C support.