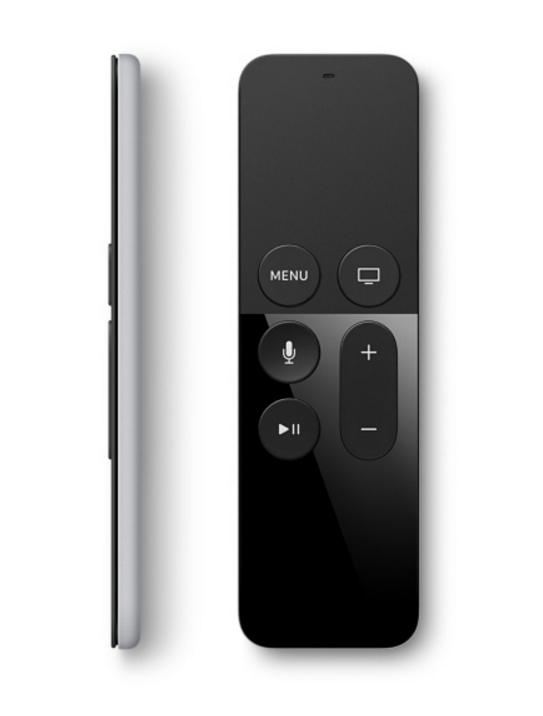 Here's a quick look at three available accessories available for the fourth-generation Apple TV at launch (October 26, 2015). We will add noteworthy third-party controllers to this list when they're released.
Siri Remote
Apple is offering replacement Siri Remotes through apple.com for $79. That's a lot of money for a remote control, even if it does have Siri, so it's probably a smart idea not lose or damage the original remote that comes bundled with your Apple TV.
Remote Loop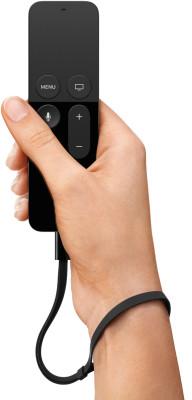 If you have ever used a Wii controller then you will recognize the Remote Loop. The $12.99 piece of cord connects the the Lighting adapter of your Siri Remote so you can tether the controller to your wrist. This will ensure you do not fling your Siri Remote through your television set when using it as a motion video game controller. Just Google "wii controller tv smash" for some examples.
SteelSeries Nimbus Wireless Gaming Controller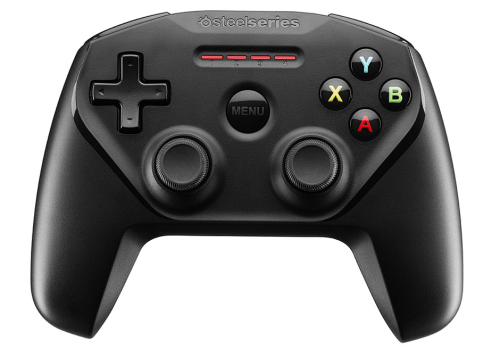 The Nimbus is one of the first announced third-party controllers with Apple TV support. It will be available soon for $49.95 through steelseries.com. It also supports sixth-generation iPod touch, iPhone 5s and later, fourth-generation iPad and later, all three iPad mini models and the iPad Pro.