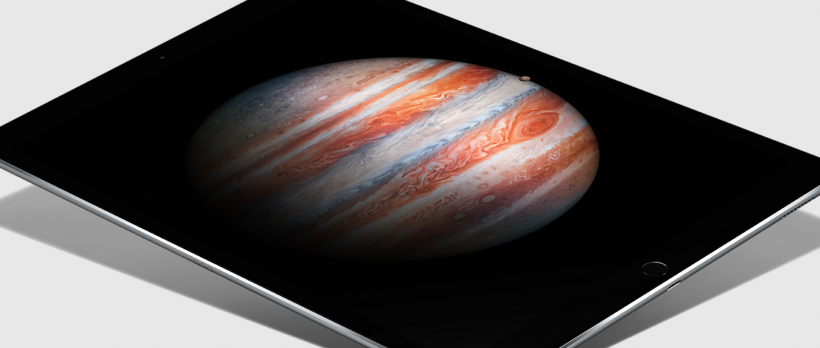 The iPad Pro is rumored to be launching around November 11, which means it is time to decide if you want to trade in your old 9.7-inch iPad for a new 12.9-inch tablet. It makes sense to upgrade to the iPad Pro if you already have a larger iPhone 6 or 6s model and want a new iPad that isn't the iPad mini 4. The larger screens of the iPhone 6 models are a good alternative to the 7.9-inch mini, and the iPad Pro is Apple's fastest and most powerful device with its A9X processor and 4GB of RAM.
The iPad Pro is also very expensive starting at $799 for the WiFi-only model. You will probably want to try and sell your old device if you do decide to upgrade. There are several ways to sell your used iPad model, such as eBay, or you can check rates for electronics resellers like Nextworth or Gazelle.
Nextworth and Gazelle remove the headache of eBay by offering a fair trade in value for your used devices. For example, Nextworth is offering up to $290 for used cellular iPad Air 2 models in good condition. Selling your iPad to Nextworth and Gazelle is also easy. Just go to nextworth.com or gazelle.com and find your iPad model, then answer a few simple questions about the condition of your device and lock in your free quote. The better the condition of your device the better the quote. Once you have locked in your price you then have 30-days to ship your device to Nextworth or Gazelle for its final evaluation. If your device matches your description Nextworth will pay you via PayPal, check, prepaid card or via Target gift card.
T-Mobile, Sprint , AT&T and Verizon Wireless also offer their own buyback and trade in incentives, as does retailers such as Best Buy and Walmart. Target has partnered with Nextworth for its buyback program, so you may as well go through nextworth.com.
You can click the links above to compare rates, but whatever you do make sure you do it soon because the value of your iPad model will drop once the iPad Pro officially begins shipping. Remember, you're not obligated to sell your iPad to any of these companies if you lock in a quote, so do it now while prices are still reasonable.