The iPad Pro should be right around the corner now that the fourth-generation Apple TV is officially available. Some rumors are pointing to a November 11 launch, but nothing has been officially confirmed. We do know that the iPad Pro is slated for a November release and that it is time to start preparing for its arrival. First you must consider if you're going to ditch your old 9.7-inch iPad for the more powerful 12.9-inch version. If have already made up your mind and plan to pre-order an iPad Pro, then here are some case and keyboard case options for you to consider.
Unfortunately there are not a lot of cases available now for the iPad Pro, but there are a lot in the works. For example, Zagg has announced an iPad Pro version of its slim book keyboard case slated for December, and there is also the CREATE line from Longitech that was created in partnership with Apple. The slim book for the iPad Pro will retail $139.99 if you want to wait until next month. The CREATE will launch on the same day as the iPad Pro, but pricing is unknown at this time. You can click the links above to learn more about these upcoming products.
IVSO iPad Pro Keyboard Case ($20)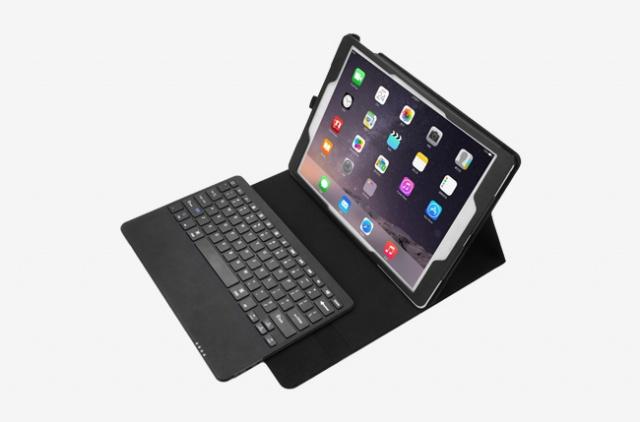 The iPad Pro Keyboard case from IVSO is a more affordable option that functions as a Bluetooth 3.0 laptop-sized keyboard, stand and carrying case for Apple's 12.9-inch tablet. It was built specifically for the iPad Pro and it is designed from PU leather with a soft, microfiber-lined interior. This case is available now from amazon.com.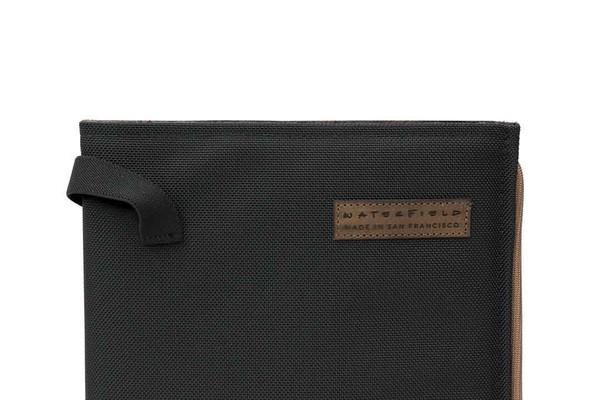 The iPad Pro Sleeve from Dash is now available for pre-order and will begin shipping one week after the official Apple shipping date. The Sleeve is a lightweight ballistic nylon, impact-resistant carrying case for the iPad Pro. The minimalist sleeve is designed to make it easy for you to "dash and go" with your iPad Pro in tow. It features an elastic top band for securing your iPad and a stretch mesh back pocket.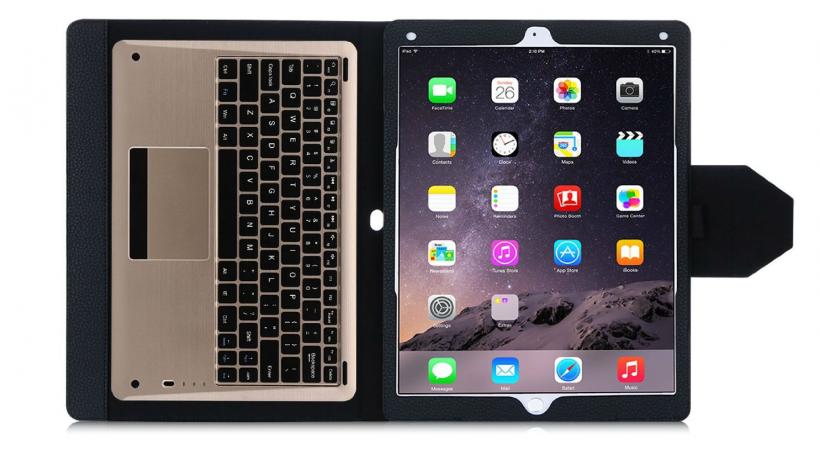 The iPad Pro Case from FYY is like a Trapper Keeper for your tablet. It features an elastic strap to keep your iPad in place and a magnetic keyboard. Like the IVSO keyboard case the FYY iPad case is also crafted from PU leather with a microfiber interior. The iPad Pro case from FYY is available for pre-order from amazon.com.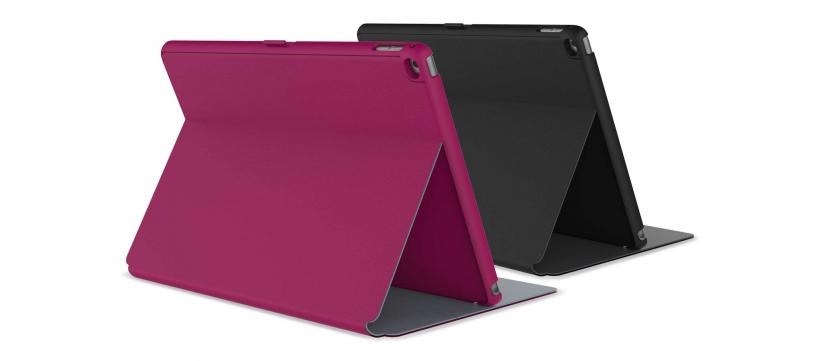 Speck is currently accepting signups for email notifications for its upcoming lineup of colorful iPad Pro cases. Specs and pricing is unknown at this time.
Update: OtterBox's Defender Series Case for the iPad Pro is now available.
Other popular case manufacturers, such as OtterBox, are also working on upcoming iPad Pro cases and accessories. You can follow us on Twitter and Facebook for future iPad pro updates.