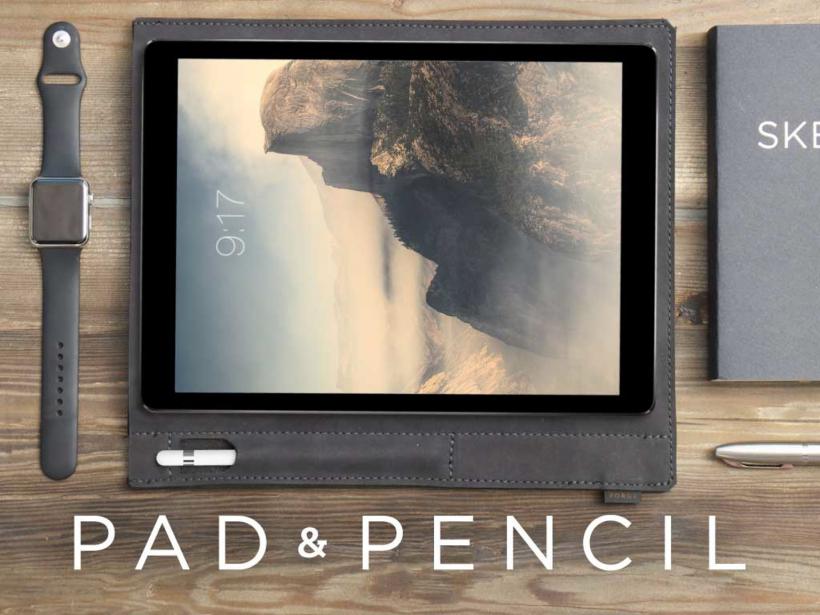 There aren't a lot of iPad Pro accessories available at this time, and the biggest complaint with what is available is the lack of an Apple Pencil option. This means that the current cases do not offer a way to store or carry the $99 stylus alongside your 12.9-inch tablet. Even the announced but unreleased cases from trusted accessory makers such as Zagg and other popular companies lack Apple Pencil support. You can see a list of upcoming and available iPad Pro cases here, and a few carrying cases and sleeve options here. Today we're looking at some iPad Pro case options with Apple Pencil support from crowdfunding websites such as Indiegogo and Kickstarter.
Pad & Pencil is listed as "the first sleeve for iPad Pro and Apple Pencil". The Kickstarter campaign successfully reached its goal back in September, and the first shipments are going out to backers this week. The Pad & Pencil is a leather sleeve that holds both your iPad Pro and Apple Pencil. It is available in three colors: black with black stitching, camel with brown stitching and taupe with beige stitching, and it is created from high-grade, oil-tanned leather. It doesn't look like orders are being accepted for the Pad & Pencil sleeve just yet, but you can sign up for the company newsletter here and see the orginal Kickstarter campaign here.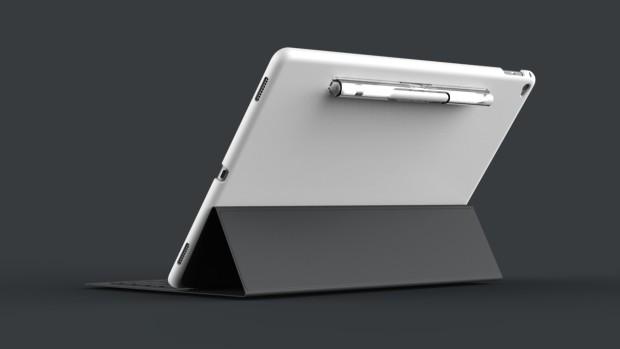 The CoverBuddy compliments both the Smart Keyboard and Apple Pencil. It is a flat shell with a non-slip textured surface. The back of the case includes an Apple Pencil holder which allows you to easily slide your stylus in an out on either side. The holder also protects the entire Apple Pencil while "magically" holding it in place. The CoverBuddy is only 1.5mm thick and it is made from durable but light Polycarbonate. The CoverBuddy is currently being funded on Indiegogo with a goal of $10,000. The campaign is 17 percent funded with 8 days to go at the time of this post.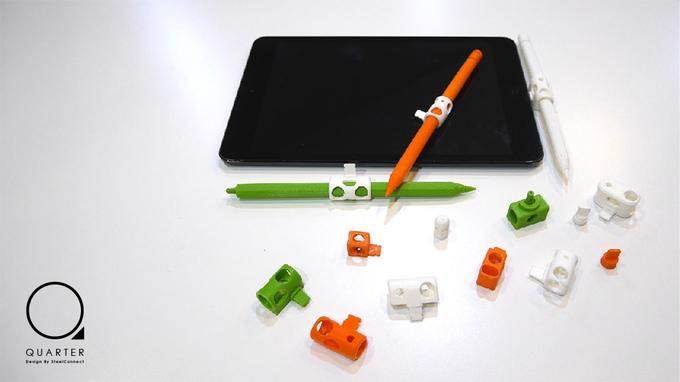 Quarter is another successful Kickstarter campaign with 50 hours to go before it officially closes. It is a tiny piece of plastic that connects to your iPad Pro Lighting port so you can easily attach your Apple Pencil to your tablet. Quarter also gives you a place to store your Pencil upright when you're sketching, writing or designing. The design allows you to protect the tip of your Apple Pencil and makes it easy to quickly store and use your stylus while working. You can also store your pencil while charging and it offers a place for you to attach your Apple Pencil cover so you won't lose it. This is probably the smartest Apple Pencil accessory we have seen on either Kickstarter or Indiegogo. You can donate to the Quarter Kickstarter campaign here if you act quickly.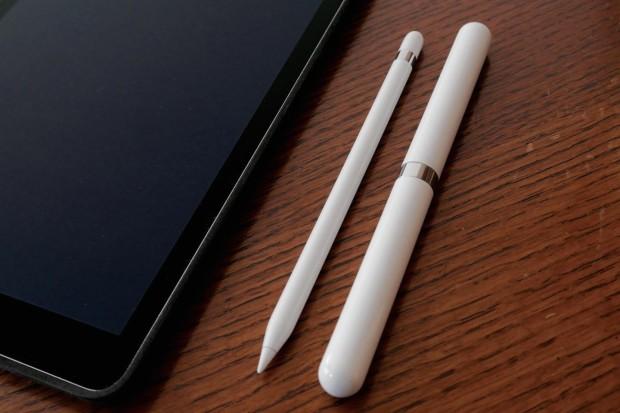 I can't decide if Johnny, The Pencil Case is like those useless banana cases or not. It's basically just a tube that holds your Apple Pencil. I'm not sure if you really want to add all that unnecessary bulk to your Apple Pencil, but it would suck if broke in your bag while you're transporting it. If you're looking for an Apple Pencil case then this is the only one I have seen. You can check out the Indiegogo campaign here.
KLIP is another simple product that attaches your Apple Pencil to your iPad Pro using a tiny magnet. You can watch the demo video below and check out the Indiegogo campaign here. The project has raised $22 of its $5,000 goal at the time of this post.