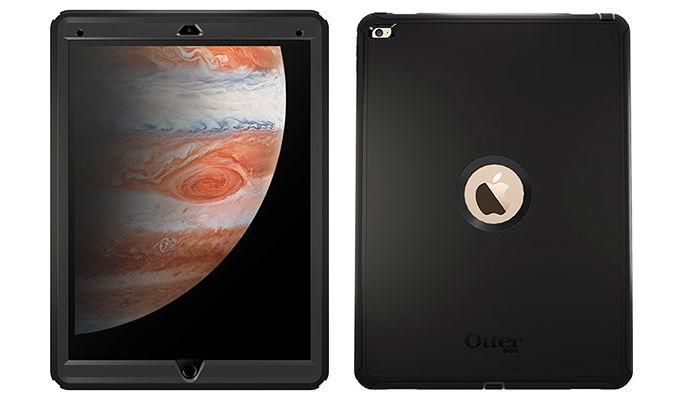 As promised, OtterBox is now accepting pre-orders for its first iPad Pro case. The Defender Series Case is one of OtterBox's most durable products that promises to put "layers of protective power between your tablet and a damage-prone world." The case features three layers of protection starting with its polycarbonate shell, which is guaranteed to protect your tablet from drops, bumps and wear and tear. The Defender Case also includes a built-in screen protector, rubber slipcover and port covers for keeping out dust and lint. The screen protector also works with the Apple Pencil while guarding against scratches and other display damage.
iPad pro owners who pre-order in the next two days will instantly save 25% and receive their Defender Series Case before Christmas. Those who wait can expect their case to start shipping around January 1st.
The iPad Pro Defender Series Case is available for $97.56 (normally $129.95) through otterbox.com. OtterBox is also offering free shipping for the holidays.
You can see more iPad Pro case options here.