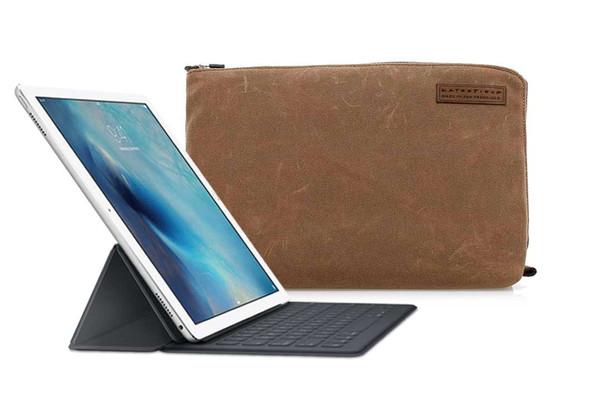 If you've received a shiny new iPad Pro for the holidays then you will probably want to invest in a new bag to lug it around. iPad Pro owners looking for a protective case or screen protector can check out our past iPad Pro case article. This post is all about bags that are big and strong enough to hold Apple's larger 12.9-inch tablet. Here are five iPad Pro carrying cases that caught our eye:
Valet Leather iPad Pro Bag from Pad & Quill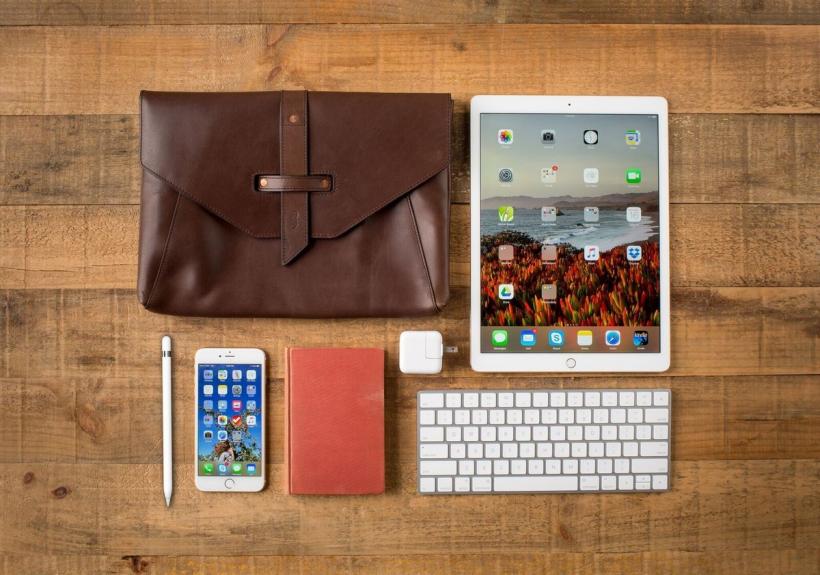 Pad & Quill are known for their luxury, yet affordable, handcrafted leather accessories. Their Valet Leather Bag is specifically designed to hold and carry the iPad Pro. The bag is made of American full-grain bridle leather, and it includes a dedicated iPad Pro pocket, two pen holders for your Apple Pencil and extra room for a keyboard and documents. The Valet Leather iPad Pro Bag is available for $119 on padandquill.com. Pad & Quill also offer a few leather backpacks and thin case options for Apple tablets.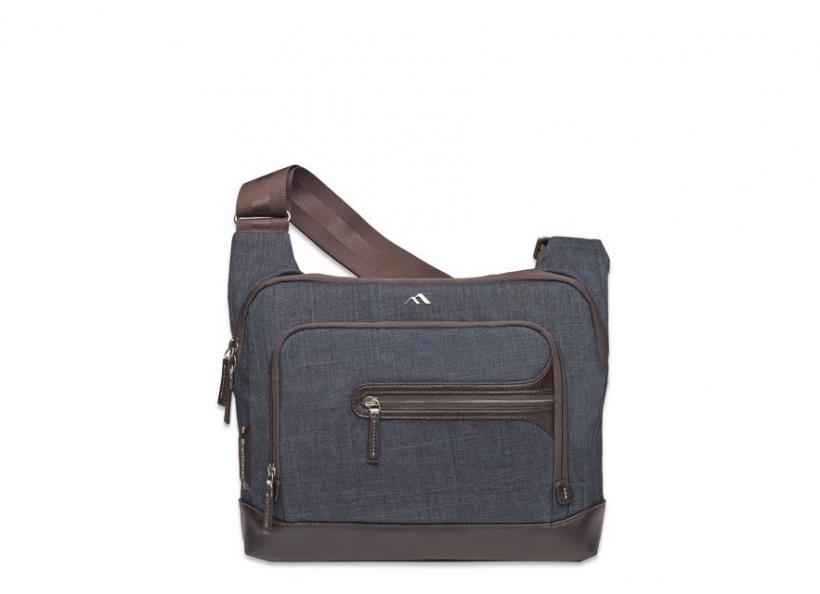 Brenthaven offers a variety of 13- to 15-inch sleeves and courier bags for laptops that will accommodate Apple's 12.9-inch tablet. The New Collins Courier Bag promises not only to hold you iPad Pro but protect it with its patent-pending HDF Protection System. It is crafted from "soft hambray exterior PVC-free vegan leather" with trim leather touch points and metal accents, according to the official product description. The bag also includes a 13-inch quilted tablet or laptop pocket and a quick access phone pocket. The New Collins Courier Bad is available for $80 from brenthaven.com.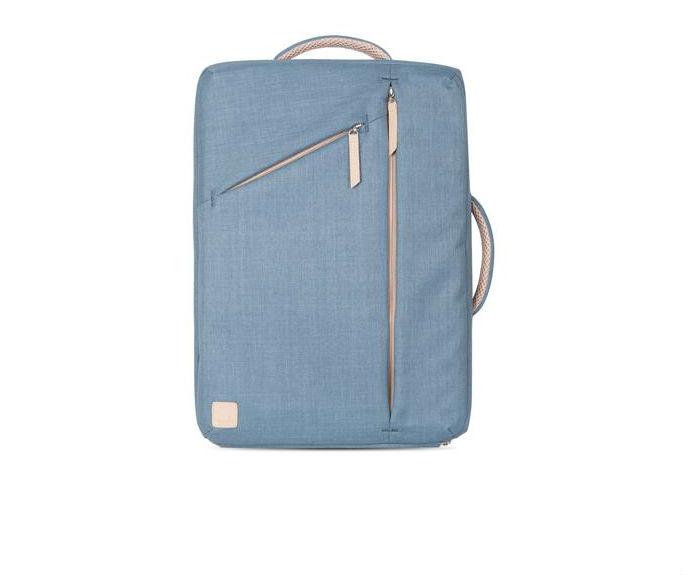 The venturo is a crossbody backpack with a back to front design that gives you quick access to your tablet or laptop. The cushioned interior pockets can hold a 15-inch tablet or laptop, and additional interior pockets allow for holding necessary accessories such as chargers and cables. The bag is crafted from lightweight weather-resistant materials and it includes a zippered rear compartment, quick-release shoulder strap and back support for ventilation. The venturo backpack is available for $120 from moshi.com.
iPad Travel Express Case by Water Field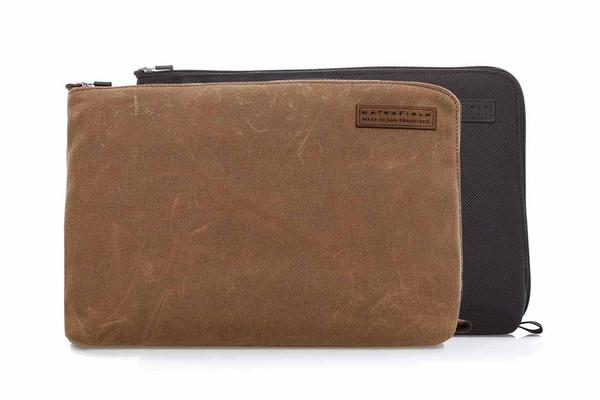 The Travel Express Case is a waxed canvas sleeve with YKK self-locking zippers. The iPad Pro model includes enough room to store your tablet, Smart Keyboard and styluses. The Travel Express Case is available for $90 from sfbags.com.
Laptop Bag (MP1300) from Inateck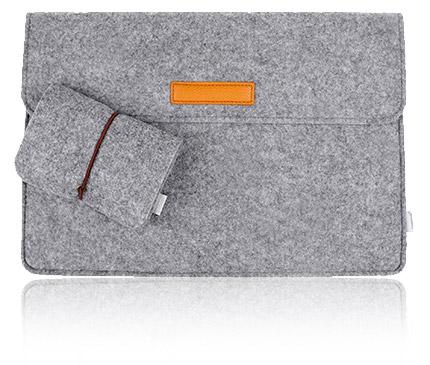 If you're just looking for an affordable laptop bag then Inateck's 13-inch MacBook sleeve is the perfect solution. The $17 carrying case features a felt outside and soft flannel inside that guards against scratches. It is mold-proof and water-resistant and it includes additional compartments and outside pockets. The Inateck laptop bag is available through amazon.com.