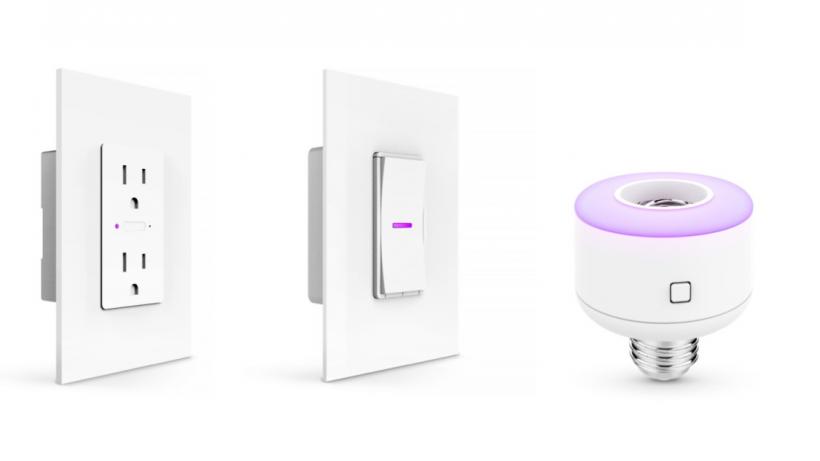 It's day three of the Consumer Electronics Show in Las Vegas, Nevada, and so far there hasn't been much focus on Apple-related products, especially iPad accessories. This year has been all about advancement in car tech, wearable devices and home tech accessories. Besides a few new iPad cases and Apple Watch docks, most iOS products being showcased have been third-party home related accessories, such as HomeKit-enabled ceiling fans, switches and light dimmers.
Hunter Fan announced two new iOS-controlled celing fans, and iHome updated its SmartPlug with controller support. iDevices unveiled an entire new lineup of HomeKit-enabled devices including an attachable wall socket, hardwired wall outlet, an automated light switch and dimmer.
Griffin Technology made a big splash on Monday by announcing the Breaksafe Magnetic USB-C Power Cable. The breakaway power cable gives Apple's MacBook the same magnetic connector found on the MacBook Pro or Air. The Breaksafe power cable will be available in April for $40, but it doesn't solve the problem of a lack of ports on the MacBook. For that you will still need to purchase one of Apple's multiport adaptors.
Griffin also showed off a few of its other Apple products like its new keychain-sized Travel Power Bank for the Apple Watch and Survivor Slim iPad Pro case.
Belkin launched a more affordable $89 Apple Watch Valet Charge Dock, and Ford announced CarPlay will be coming to all its new models this year.
CES 2016 runs from January 6 to 9 so there is still a lot of time for big announcements and new products to be discovered, but so far it has been a lackluster event for iPad owners.