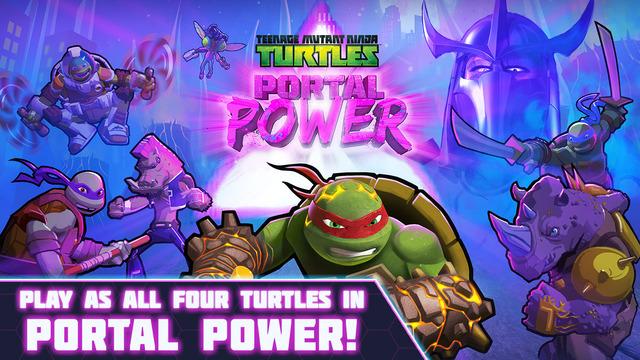 Today is the first Thursday after the App Store's winter holiday shutdown which runs from December 22 to December 29. This means today is the first full day of new App Store releases since Christmas and New Year's Day. Here are five new universal games that caught our eye this week. We haven't personally tested any of these games. They're just new releases that looked interesting to us.
Also don't forget to check out our weekly new iPad apps recap every Friday for more new releases.
TMNT - Portal Power ($5.99)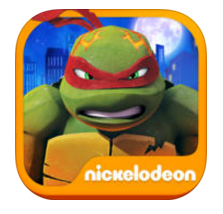 Portal Power looks a lot like the arcade title Turtles in Time. It is a side-scrolling fighting game starring the voice actors from the current Teenage Mutant Ninja Turtles TV show on Nick. The game allows you to play as all four Turtles and features easy to master swipe controls for punching and kicking your way through Shredder and his henchmen. Players also must use portals to travel to other dimensions to defeat their enemies such as Kraang, Bebop, Rocksteady, and more.
The Manager: A Football Story (Free)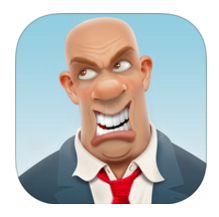 The Manager is just the latest of the many sport management games available on the Apple App Store. The game allows you to build your own soccer team from the ground up, while developing your own style of play and scouting new talent. It also has its own unique cartoon look, unlike other soccer simulations that normally feature more realistic graphics. The game also includes the ability to unlock advanced tactics by winning matches, and plenty of bonus features.
Defenders 2 (Free)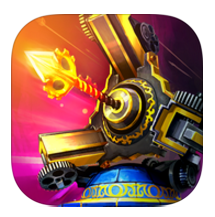 This is a sequel to the award winning and well reviewed tower defense and collectible card game, Defenders. Key features include:
Collect all 40 unique towers and 20 deadly spells
Customize your collection with Runes to create the ultimate defense!
Use them to crush Underground, Intelligent, Swarming, Exploding, Phantom, Corpse-eating, and 20 other monster types and 29 unique bosses
Fight with other players to pump up your towers into monster-slaughtering war machines
Used to good weather? Well then, can your defenses survive night levels, tornadoes, and meteor storms
Age of Wushu Dynasty (Free)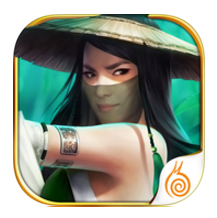 Join one of four martial arts schools and train to do battle in this sequel to the popular MMO, Age of Wushu. The game features full 3D animations, stylized outfits and authentic environments from the Ming Dynasty China era and deep character customization. Players can train to master different martial arts styles and compete in PvP battles using Age of Wushu Dynasty's revolutionary combat system.
BattleHand (Free)
This 3D RPG allows you to recruit and train your own army of legendary heroes. Key features include:
Epic free-to-download strategy adventure RPG (Role Playing Game)
Recruit and train an army of legendary Heroes to take to victory!
Unlock and upgrade unique special moves for each Hero
Multiple battle modes, including Player vs Player challenges and survival modes
Collect, level up and evolve powerful cards on your way to build the perfect BattleHand
Adventure through mystical lands, discover new locations and defeat despicable creatures!
Perfect your combat strategy using elemental strengths and weaknesses for all Heroes and Villains
Complete epic quests for stinky cheese and stardust!
Stunning 3D animation and easy to learn tactical combat