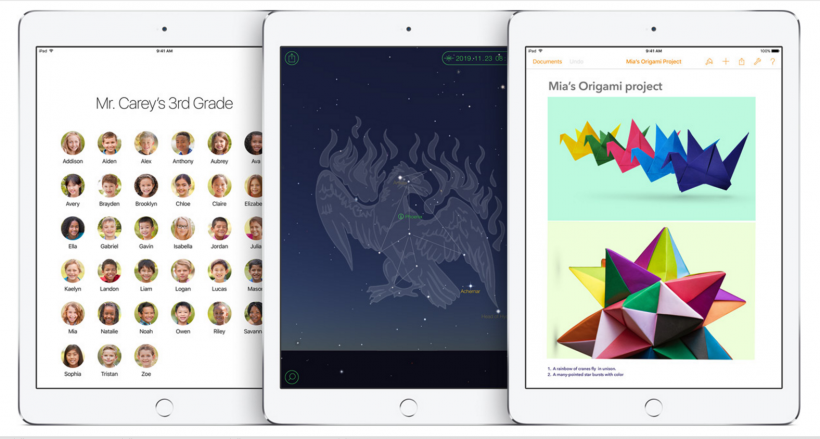 The first iOS 9.3 beta is jammed packed with more features than anyone had originally expected. Apple has introduced a new Night Shift mode, that looks a lot like the jailbreak tweak f.lux, new 3D Touch Quick Actions for stock apps, better Apple Music CarPlay integration and more. While there isn't a lot of iPad-specific features there is one major upgrade that will make most iPad owners happy.
The iOS 9.3 beta includes a preview of Apple's updated education tools with multiple user profiles for students to share an iPad. Students will be able to access all their apps, books and documents from any iPad by logging in with their own Photo ID. The new feature is called "Shared iPad" and it is a feature iPad users have been asking for since Apple first launched its original tablet in 2010. The only problem is that the new feature will not be offered to the general public, but the well connected Mark Gurman of 9to5Mac thinks it is a preview of what's to come in iOS 10.

It is hard to believe Apple would keep multiple user profiles away from the general public, especially when they added other long requested features such as multitasking, and the ability to share App Store purchases on multiple devices with Family Sharing. Allowing families to share one iPad may actually increase slumping sales. Parents could also better control content and App Store purchases from a centralised hub, like teachers can do with the new iOS 9.3 education tools.
Teachers are able open and lock apps on the shared iPad, reset forgotten passwords using the Classroom app and they can even stream to Apple TV using AirPlay. The new teacher tools also offer a built-in setup assistant for managing Apple IDs and buying books and apps for all profiles to use.
Apple hopes its new education program will also increase sales by encouraging schools that can't afford to buy every student an iPad to buy tablets and Apple content in the future.