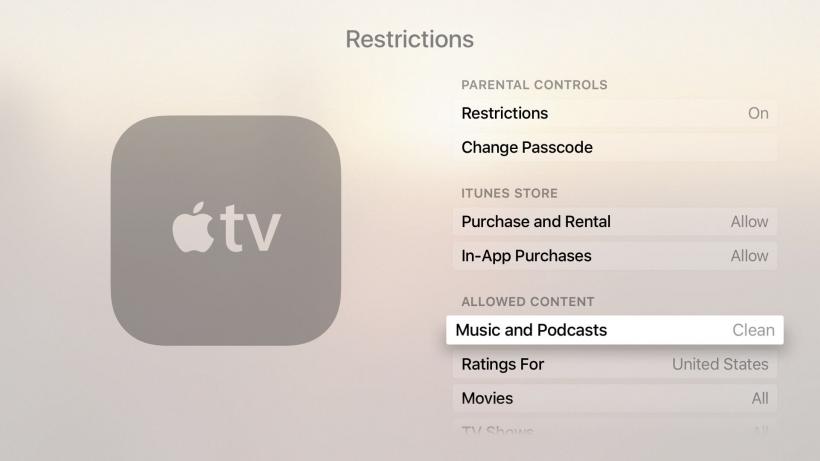 Parents can disable explicit content on Apple Music and Podcasts in the Settings app on their Apple TV 4. Here's how:
Navigate to Settings > General > Restrictions on your Apple TV
Select Restrictions and create your own four digit passcode. Enter the passcode again to confirm and select OK.
Select Clean for Music and Podcasts from the Allowed Content dropbox.
To allow all content select Explicit. You can also choose to filter movies and television shows from the Restrictions settings.
The Podcasts app was introduced to Apple TV on January 26, 2016 with the release of tvOS 9.1.1.